acorn earrings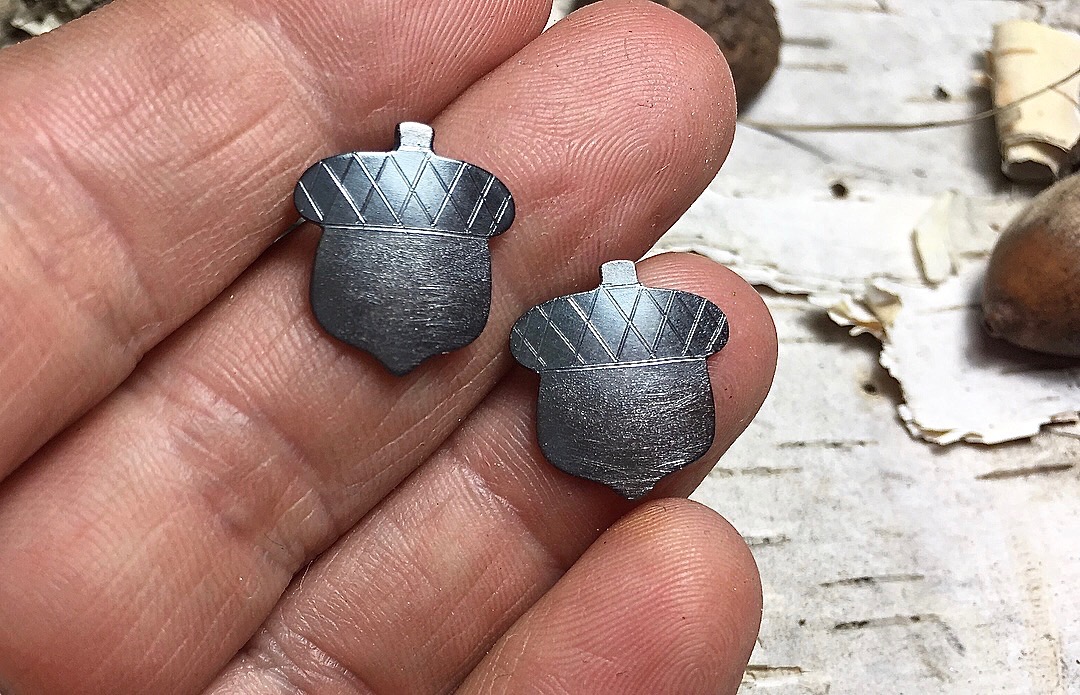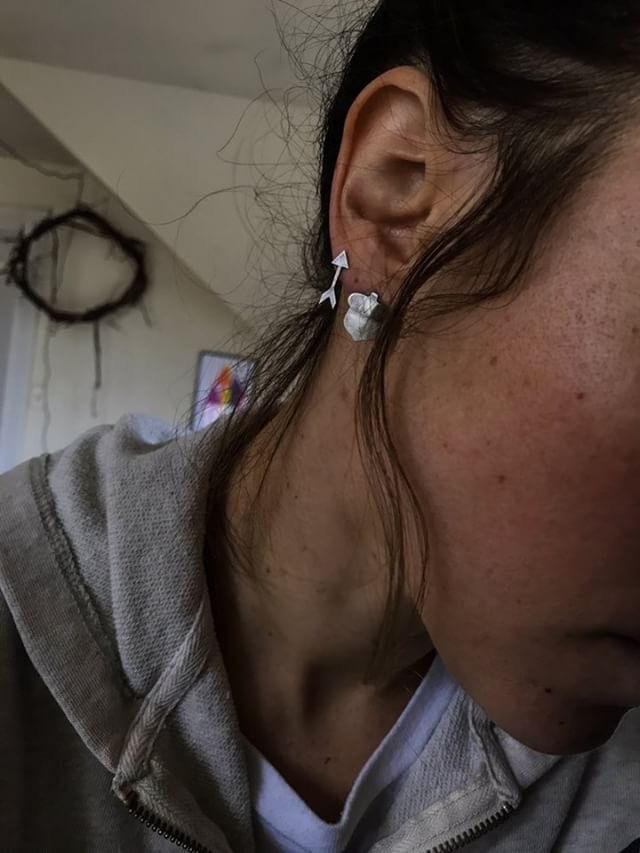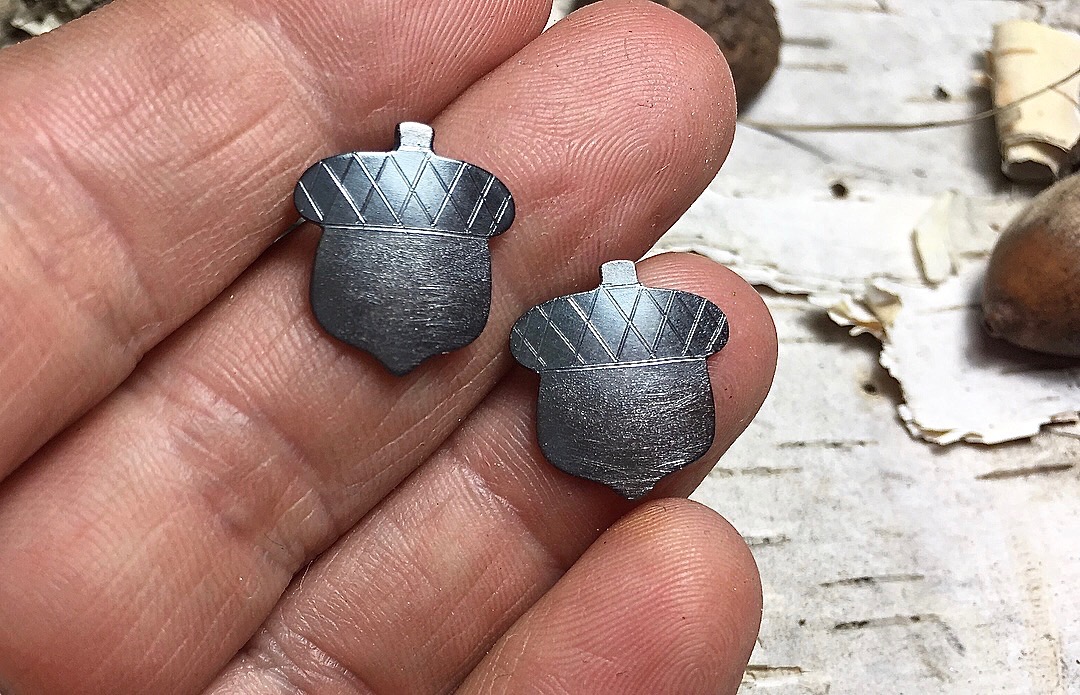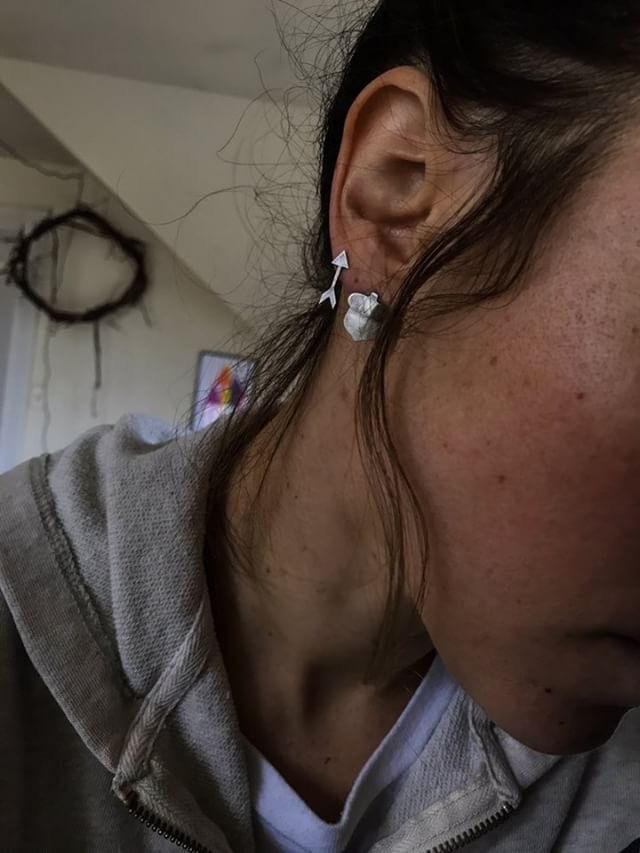 acorn earrings
For the past couple of years a dear friend of mine has requested earrings for someone he holds dear to his heart. I think he missed his calling as a jewelry designer because I have to tell you our collaborations have been quite successful. He sent me along this idea for an acorn, giving me a general size and the requirement for them to be post earrings (his lady doesn't do dangles!). After some sketches and procrastination on my part (custom orders scares me!) we settled on this design.
Each earring is hand-cut, filed and sanded to be as close to the same shape as possible. I used a scribe to draw a pattern on the cupule to mimic texture by creating a pattern. Keeping with the theme of having these acorns look like little sketches I heavily textured the pericarp to give the effect of shading to create a perception of depth. They are dapped slightly to add dimension.
There are two finishes for these lovely earrings. One is oxidized and tumbled to create a satiny black finish. The other is oxidized however I removed most of the dark finish but for the recesses drawn into the cupule and in the texturing of the pericarp.
These are about 5/8" by 5/8" at their widest. The post is attached to the stalk which allows these acorns to hang nicely from your ears.
If you would like these earrings as dangles please don't hesitate to ask! Same goes for a matching necklace, or ring! I loved making these so much I can't wait to add to the collection.
thanks for buying handmade!
Kim