arrow earrings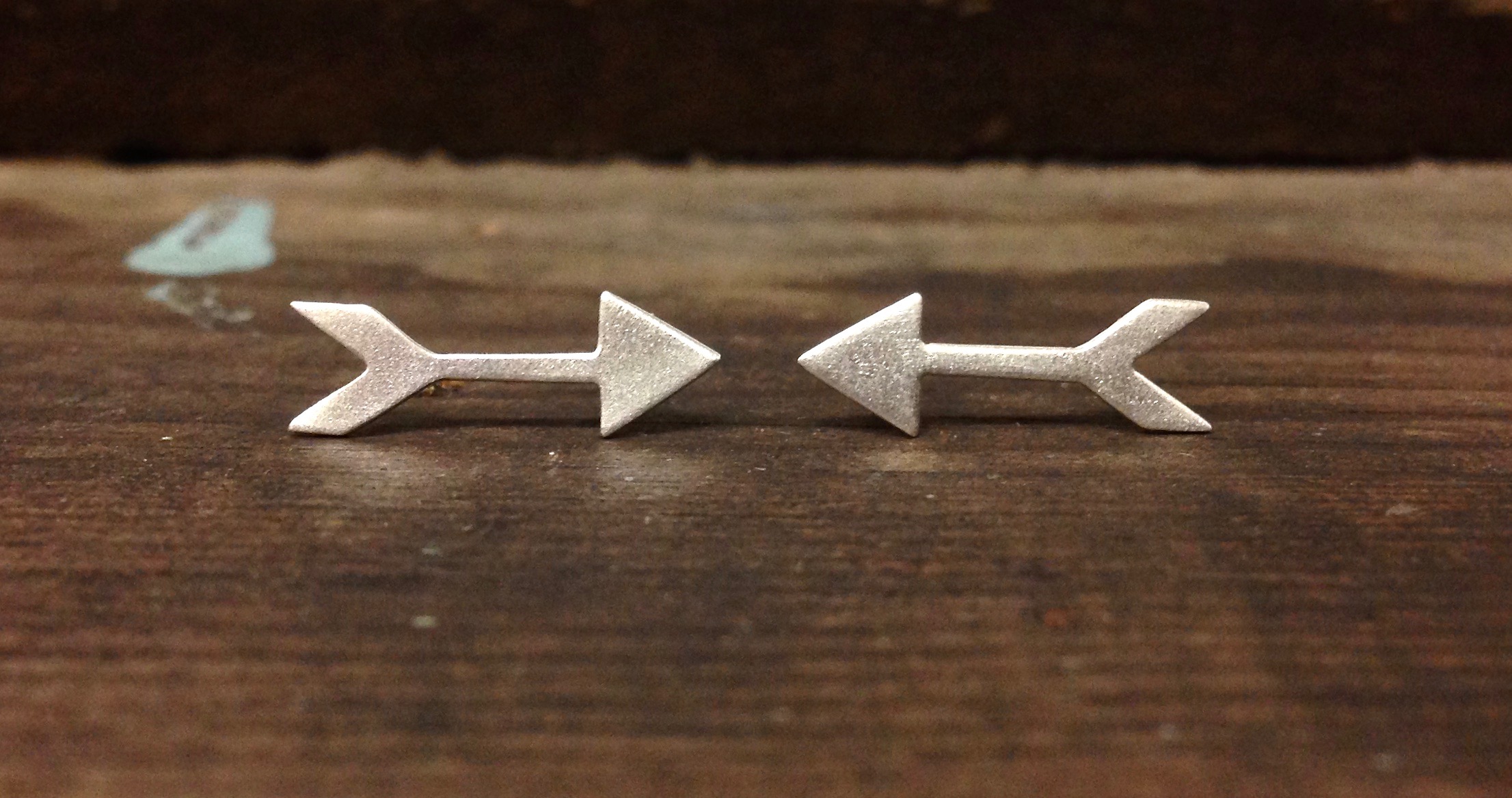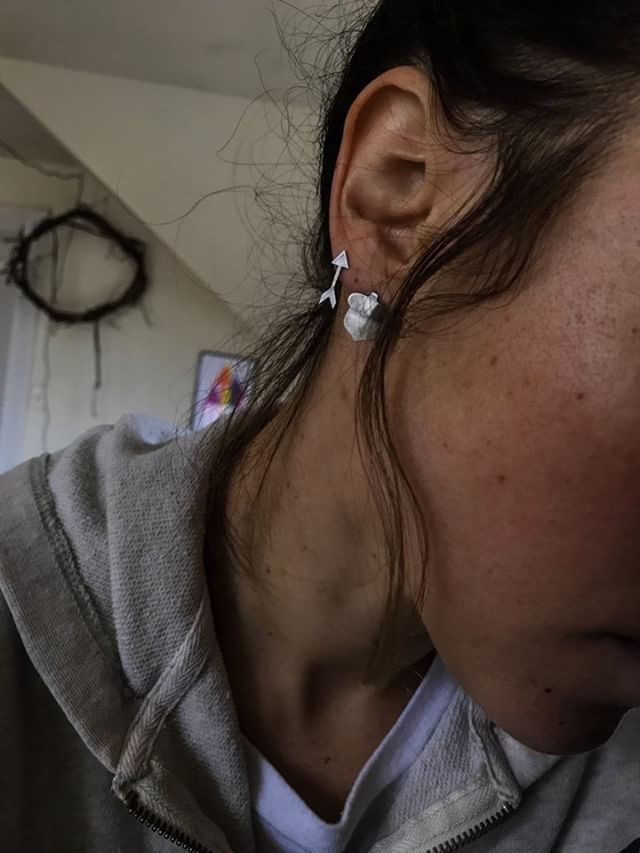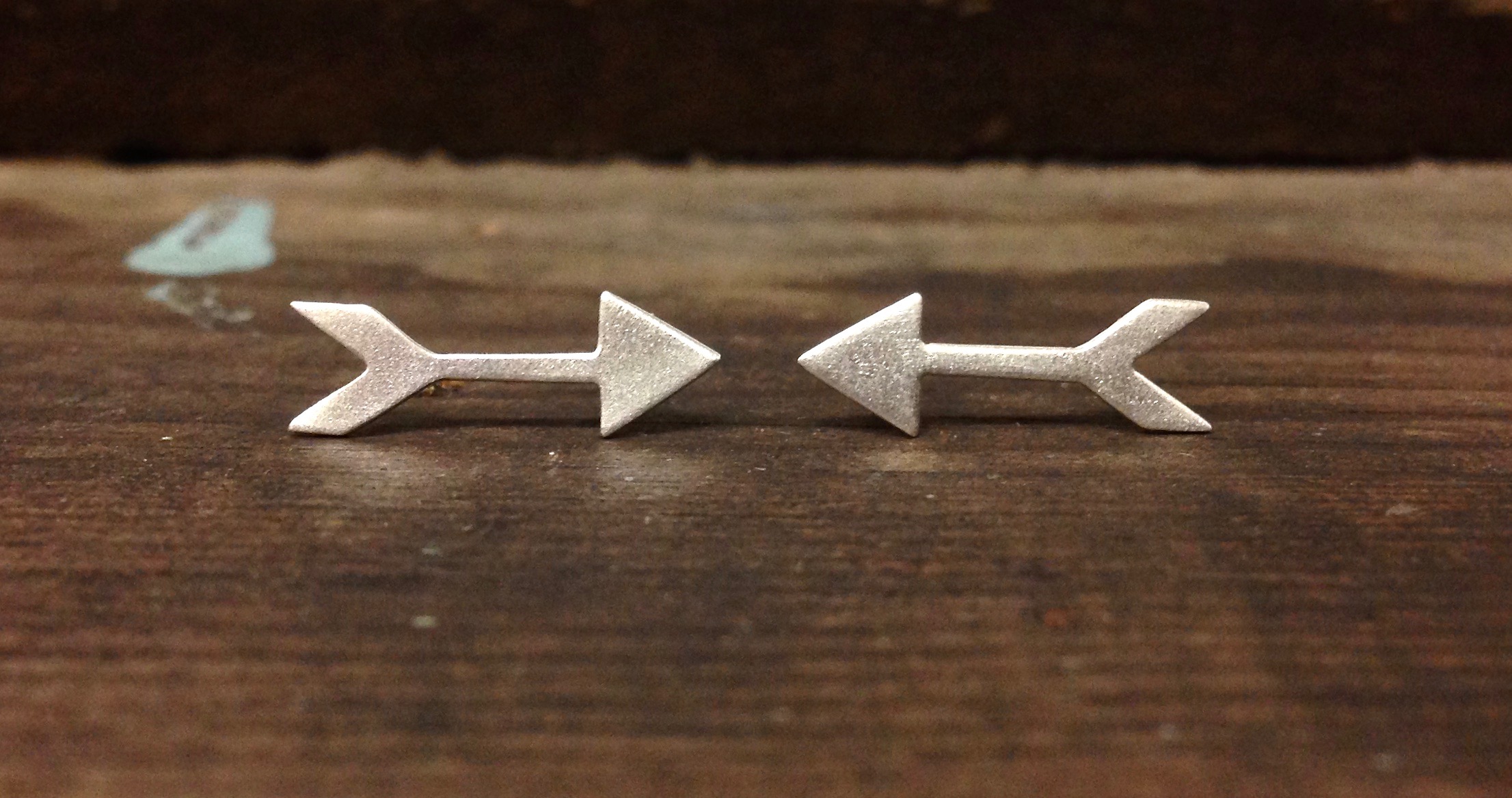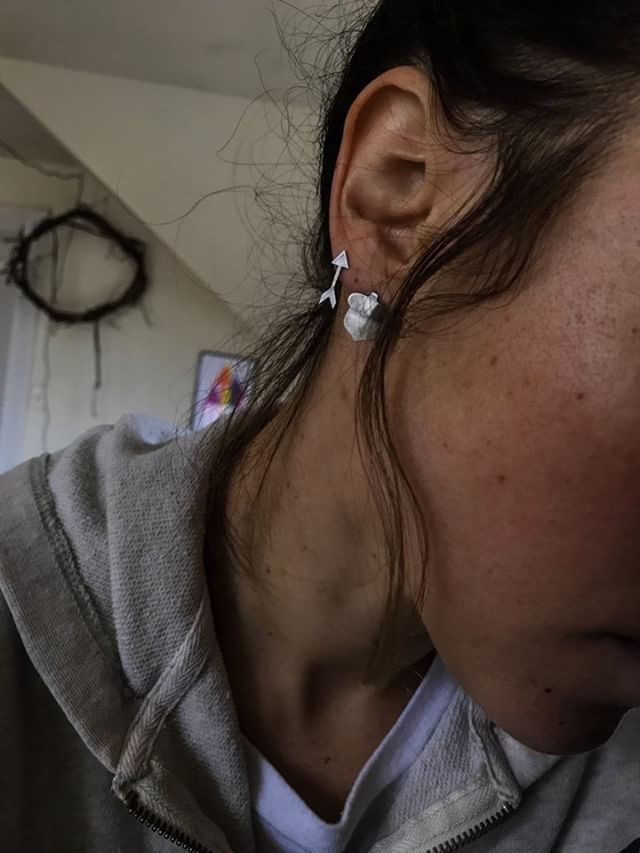 arrow earrings
A few years back a friend had asked me to design arrow earring for a special lady. The timing was right as I had just started thinking about how I could add some hiking inspired pieces to my shop. I even had a name for the collection, "summit this way" but no jewelry designs in the making for it to happen.
After sending some sketches back and forth we came up with this design. I loved that it wasn't a feathered arrow or just a straight arrow but similar to those on geological survey markers.
These are about a 5/8" long and 1/4" wide. A post is soldered on to the point of the hand-cut arrow. Wouldn't you know, they look great with the acorns he helped me design as well.
If you would like these oxidized just ask! Please request a necklace to match too!
xo, kim