blue poppy petal earrings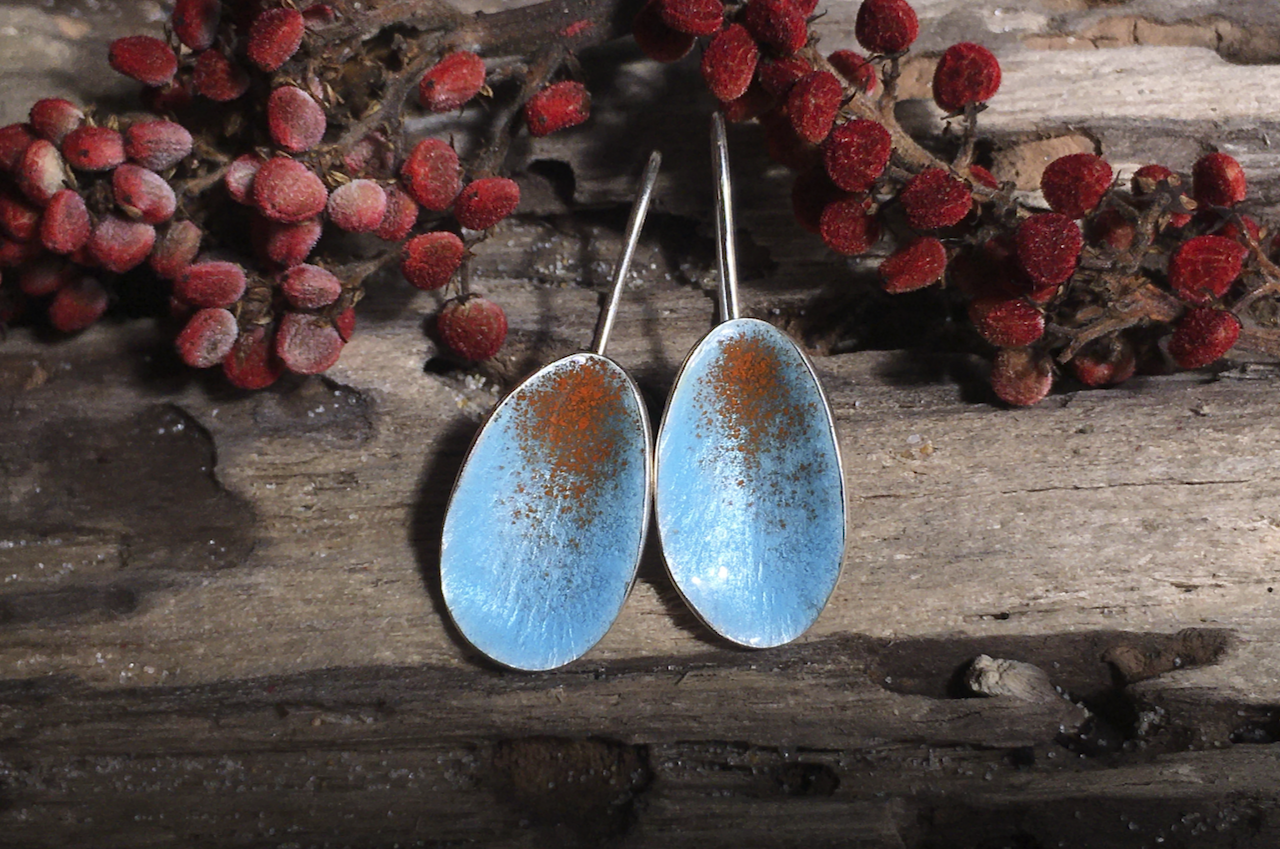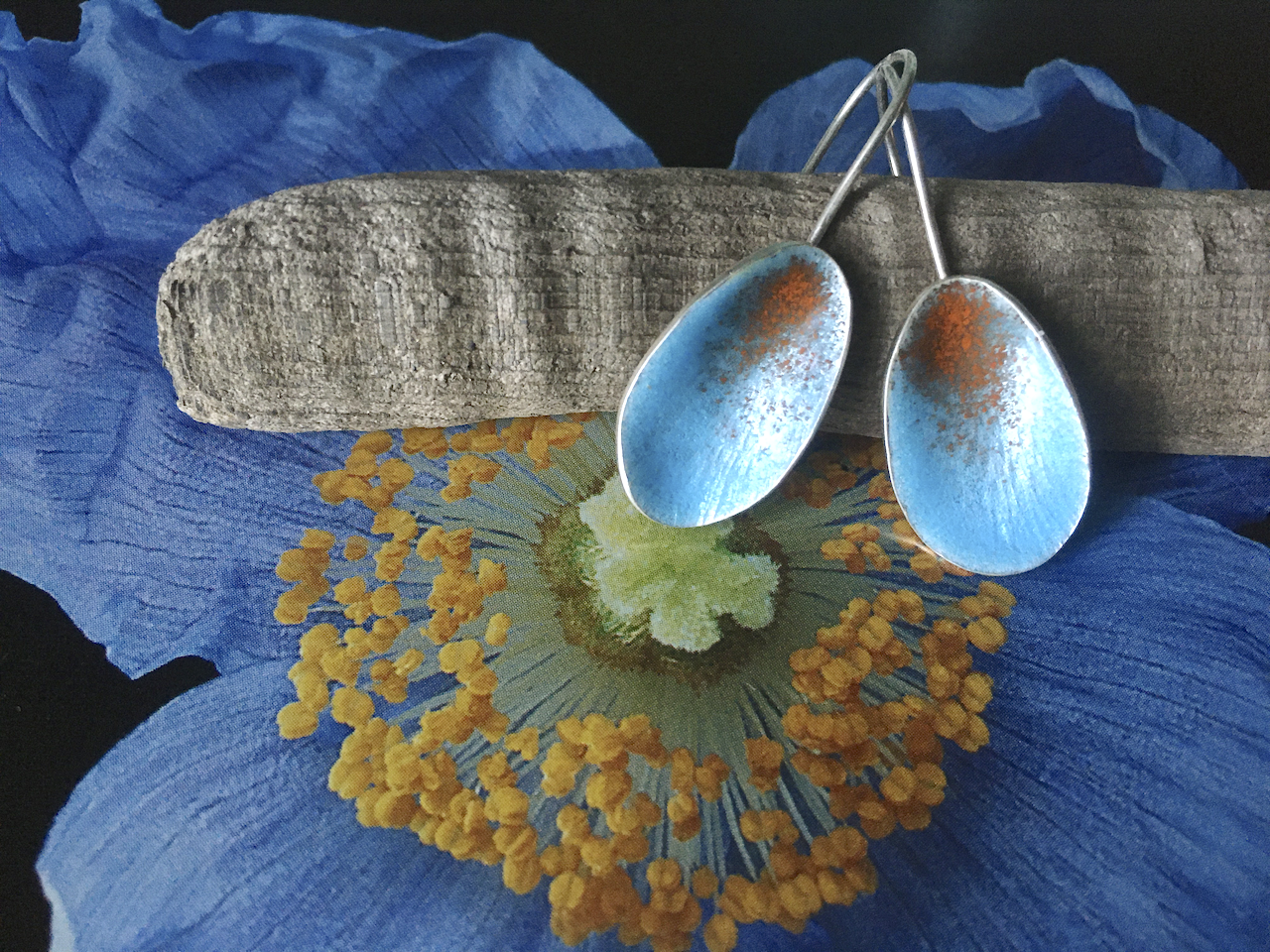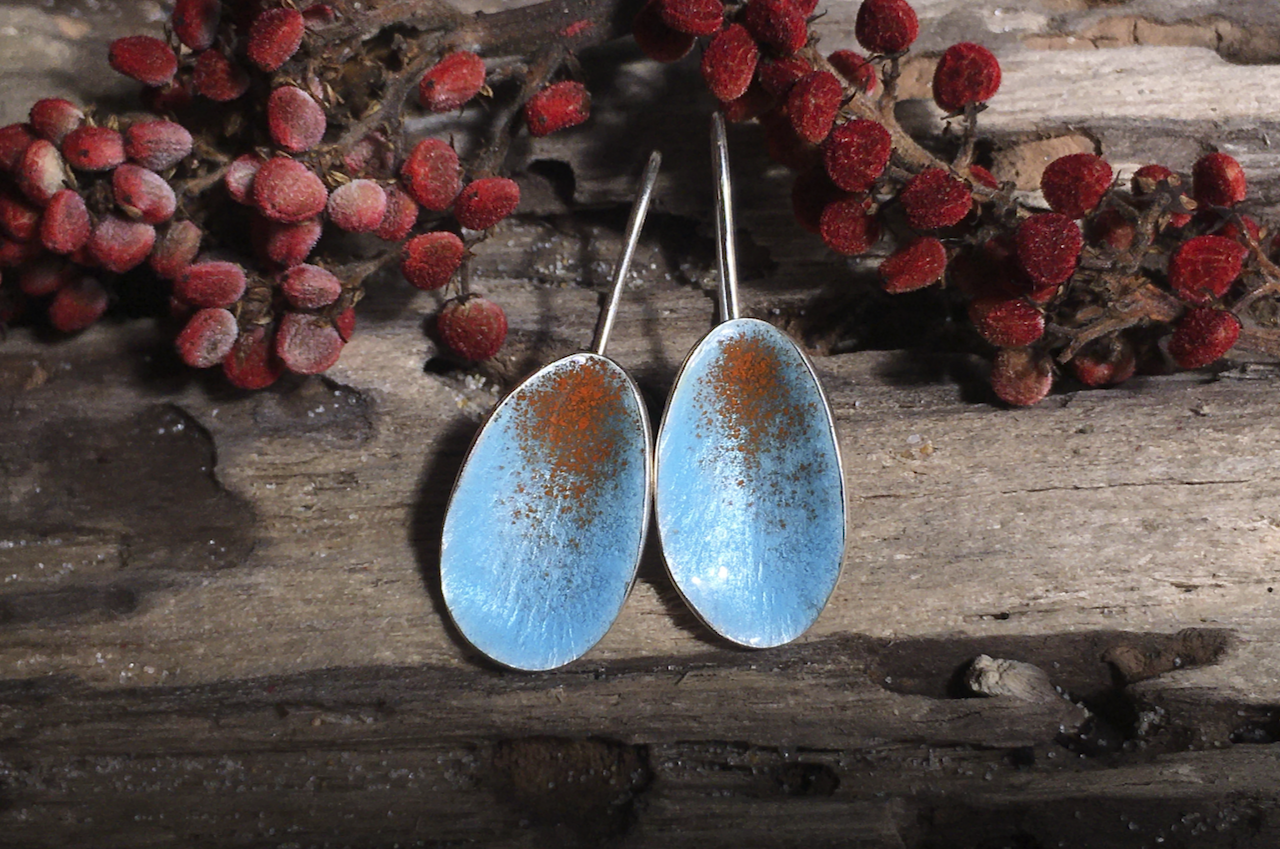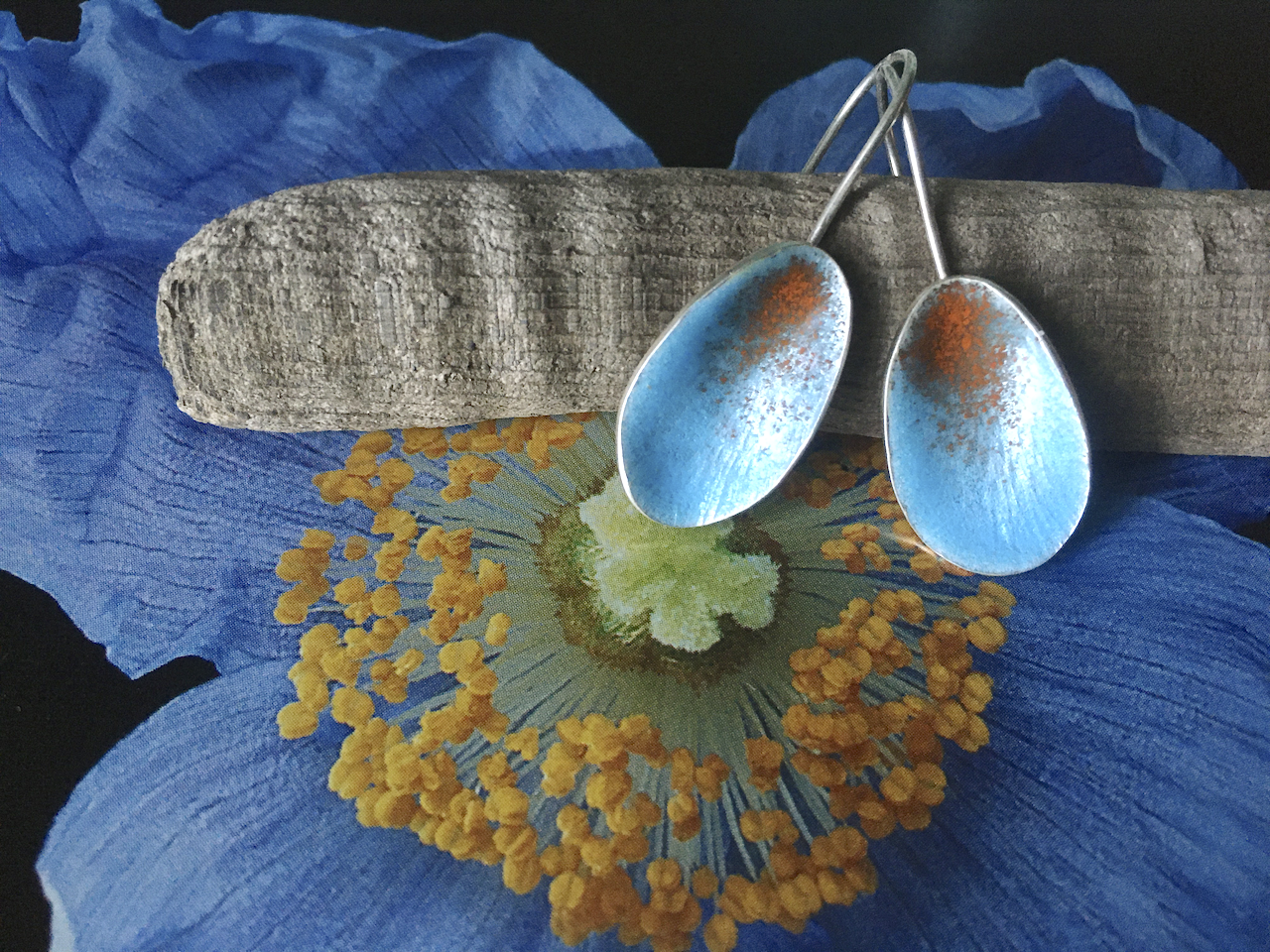 blue poppy petal earrings
As I settle into my new studio space I have found myself exploring different ways to capture bits of nature which have long inspired me. Slowly, I am moving away from abstract shapes and colors, gravitating back to my roots by cutting, forming and texturing the main elements of my jewelry. Using my full skillset, I will be adding a sense of gesture to my pieces as well as layering color and texture to better capture the essence of the natural objects which intrigue me.
These blue poppy earrings started as hand-cut, fine silver ovals. I added a hammer texture to mimic the deep lines in otherwise, delicate petals. After forming the silver, I covered them in a transparent blue enamel and sprinkled orange pollen over it. The back of the earrings have a satin finish. The petals measure 3/4" long and 1/2" wide. The earrings hang about 1.5" long, including the sterling silver ear wire.
Shown is a photo of the flower I have been aching to transform into metal since my days in college. Two decades later this poppy's complimentary colors, delicate texture and irregular form are what I sought to capture in this necklace.
thanks for buying handmade, kim