city dweller bangles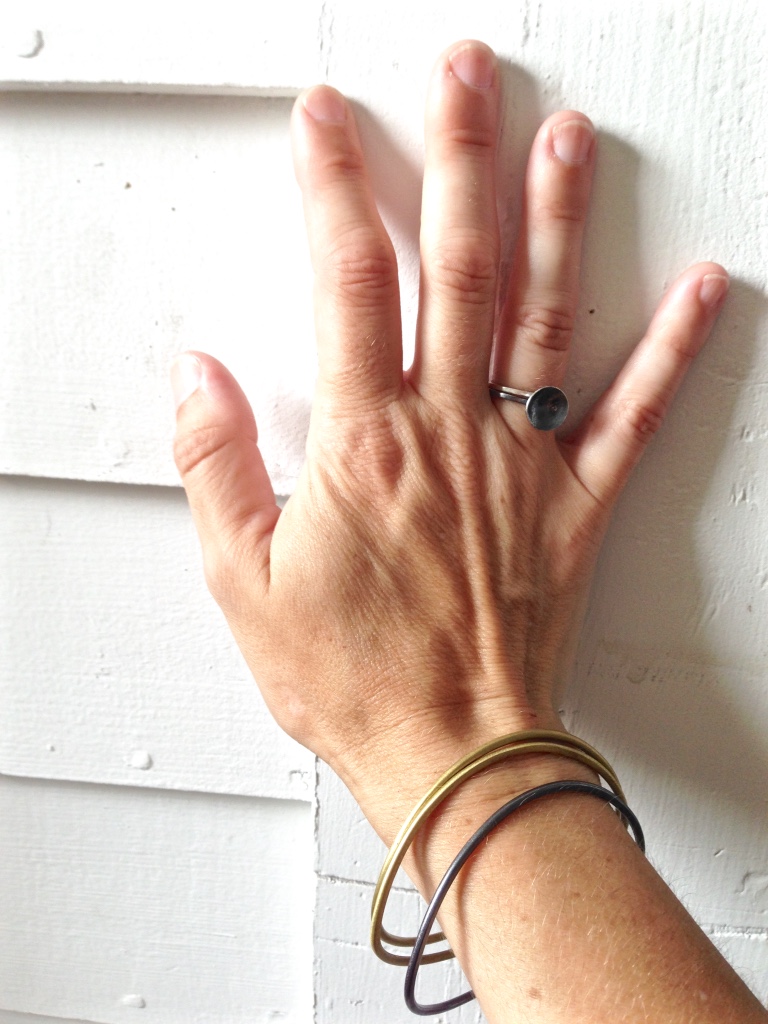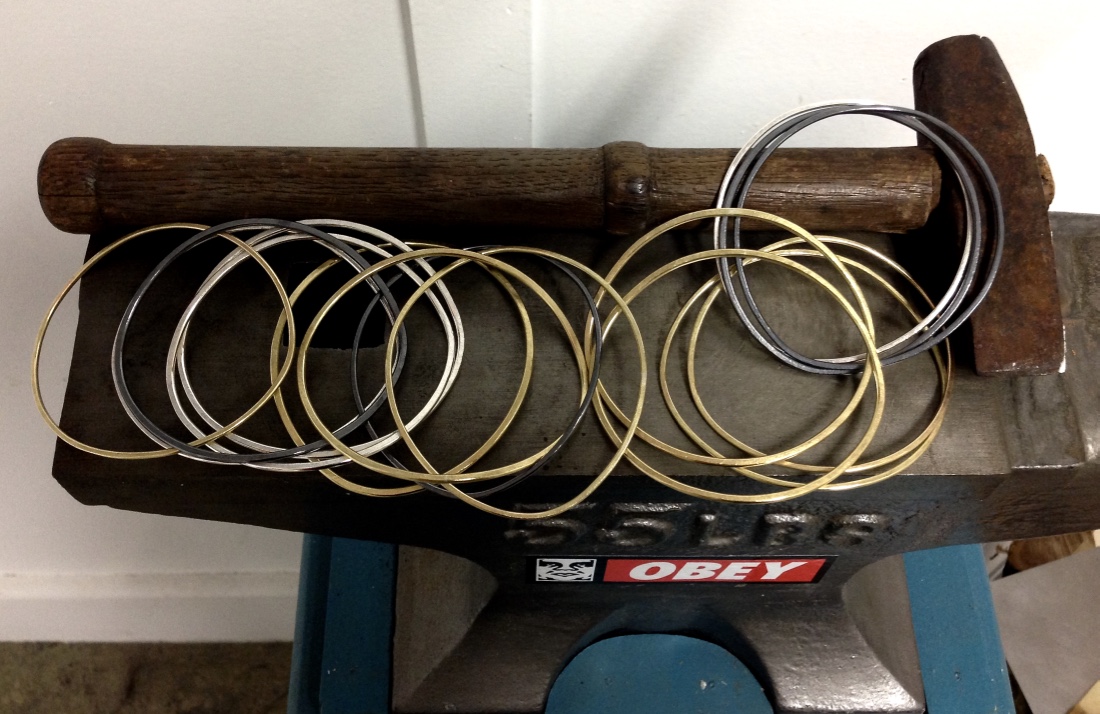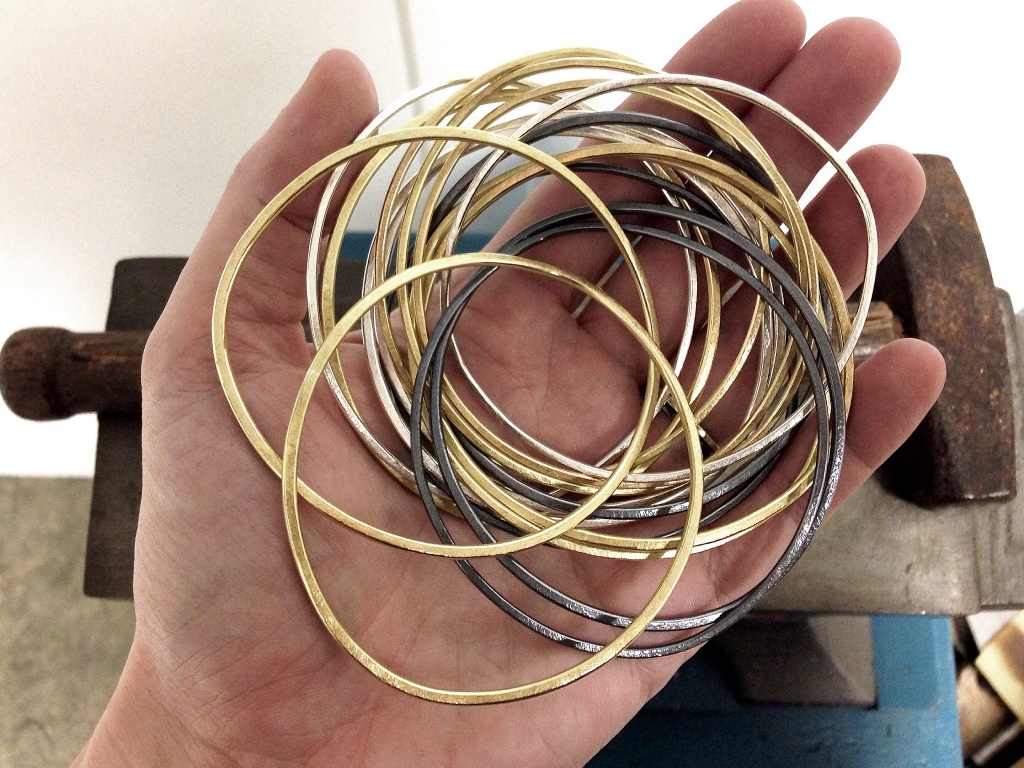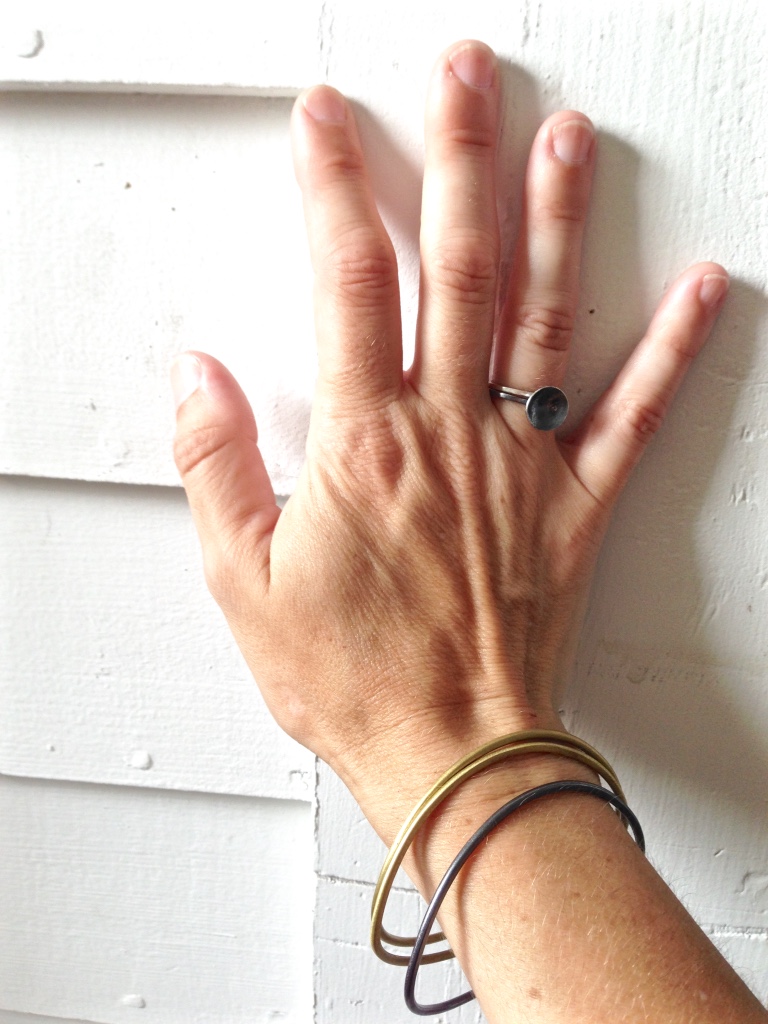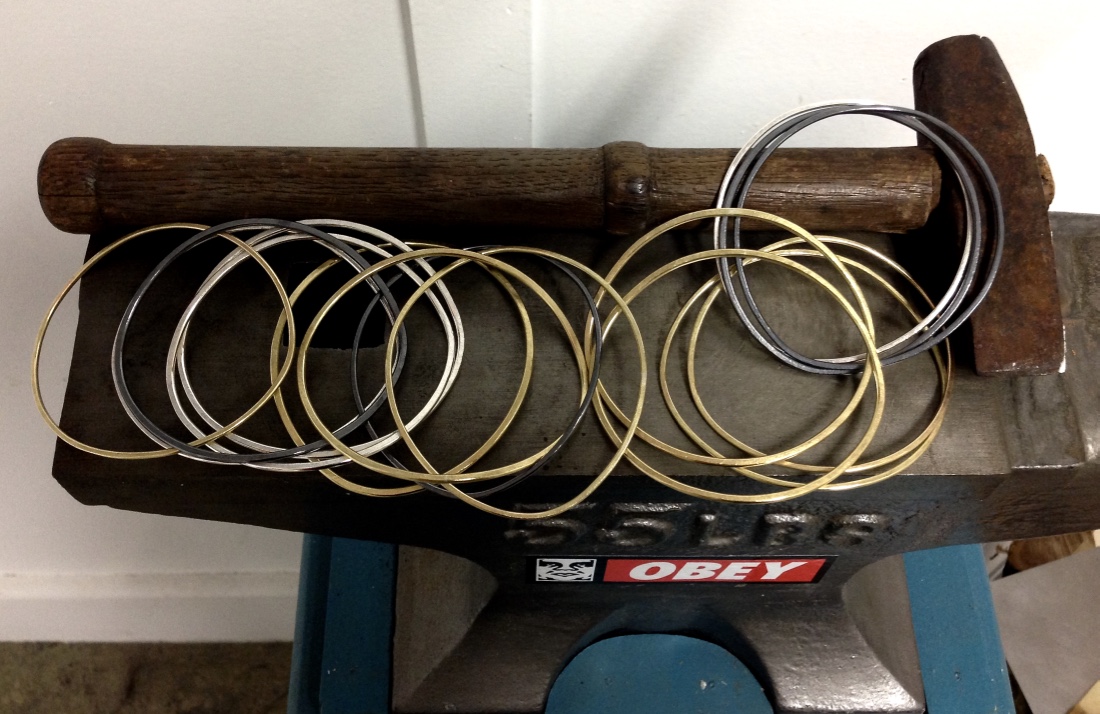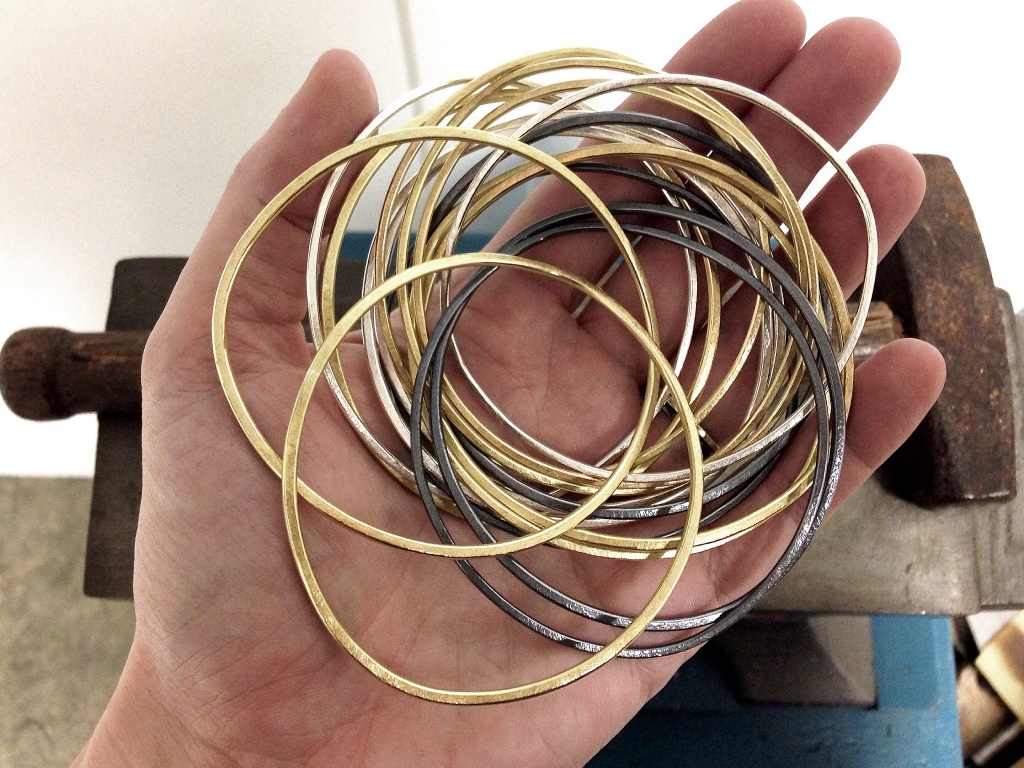 city dweller bangles
I love being a city dweller. Walking along the pavement to the corner store, or peeking through fences to see gardens in the neighborhood, or walking a little further along the water to see more reeds, rocks and water from my side of the city. There is endless inspiration in the little things I observe here that I wouldn't find elsewhere. Colors in graffiti, doors, shutters and flower boxes. Textures in the pavement, or of the wood along the boardwalk, patterns created by fences casting shadows on walkways. I intend to collect these bits of inspiration and start building upon my city dweller series.
Here are my bangles with the subtle texture of pavement which creates the path in which I navigate my city. These bangles are ovals for a more comfortable fit making them perfect for daily wear. They are simple with an elegant curve while still maintaining an industrial aesthetic. I prefer them layered and with mixed metals, finishes and thicknesses. The subtle variations are striking. Why not look at the brass version for your layering needs...
These bangles are offered in a shiny or oxidized finish and in thick (12 gauge, hammered) or thin (14 gauge, hammered). They are 2.75 inches by 2.25 inches and have an interior circumference of 7.75 inches.
Please contact me if you may need another size, if you would like more than the one bangle listed, or if you have any other questions. xo, kim