dahlia petal earrings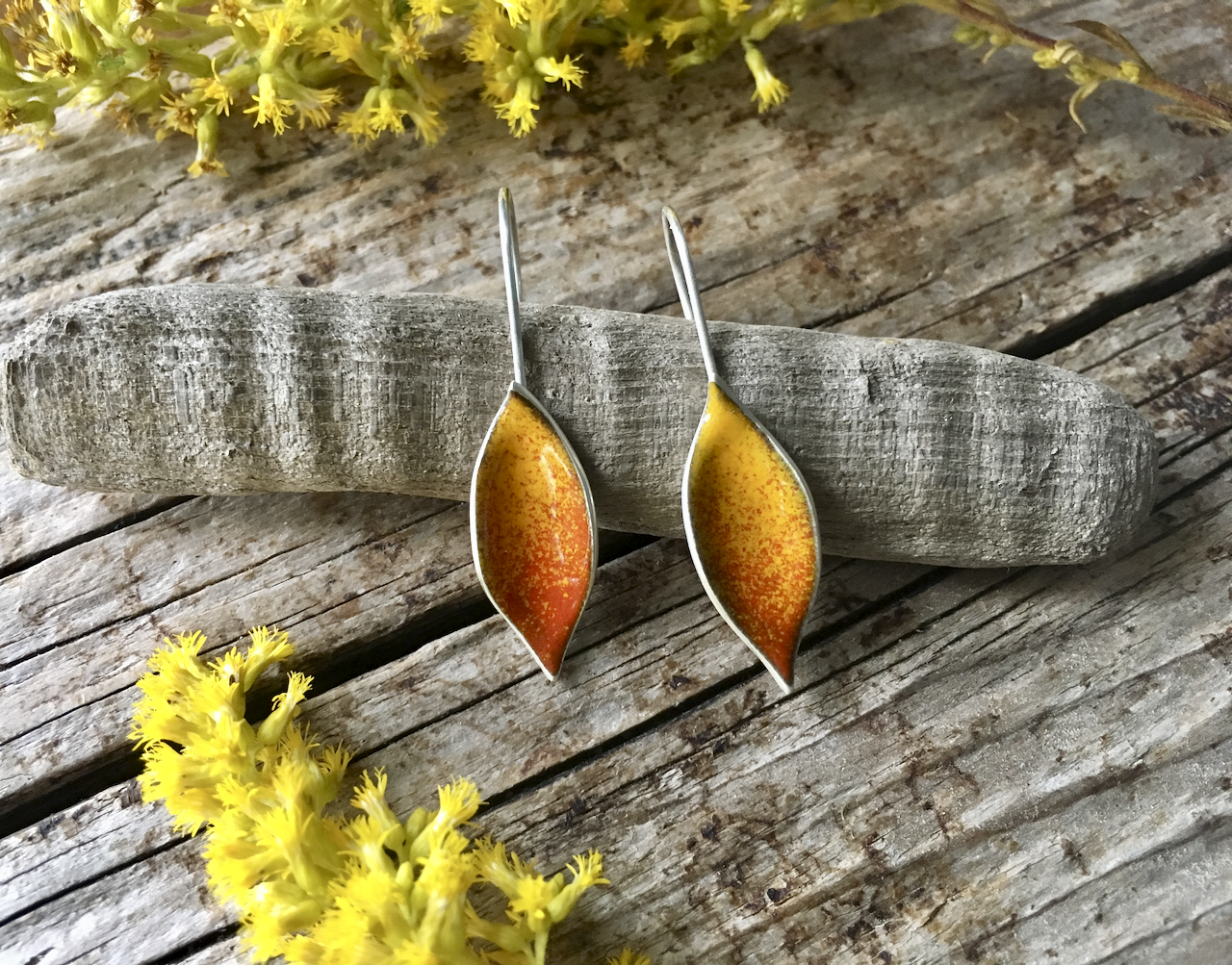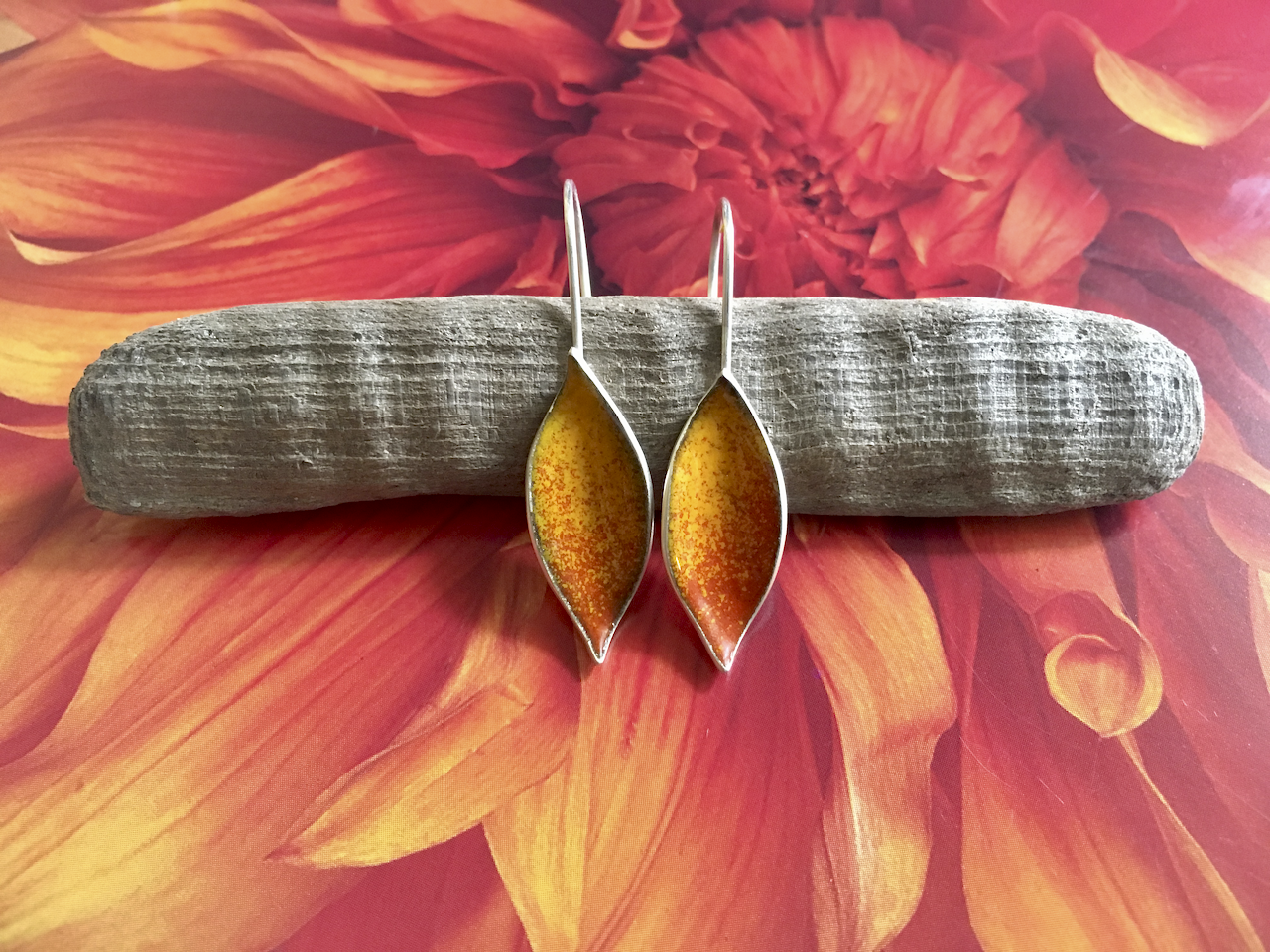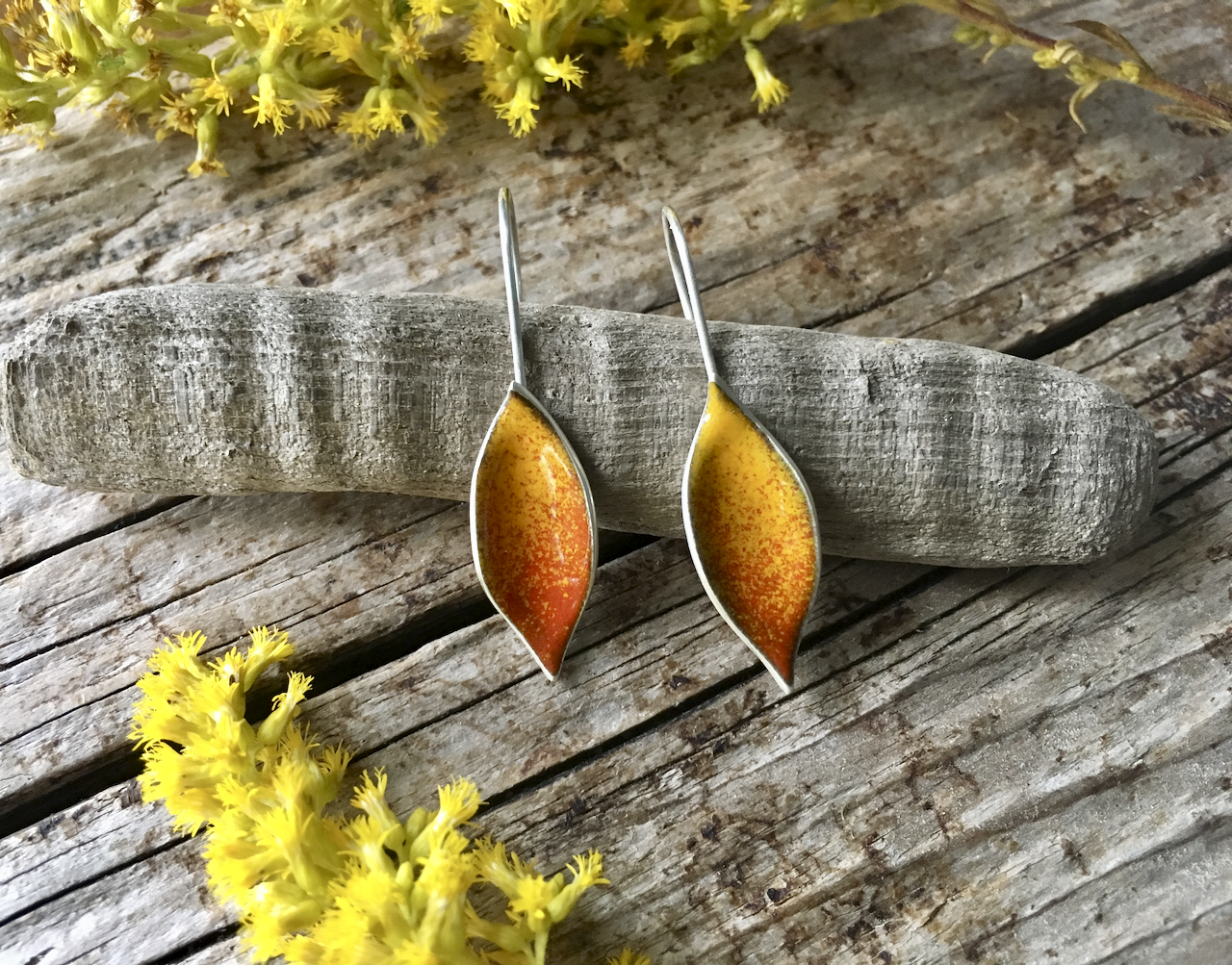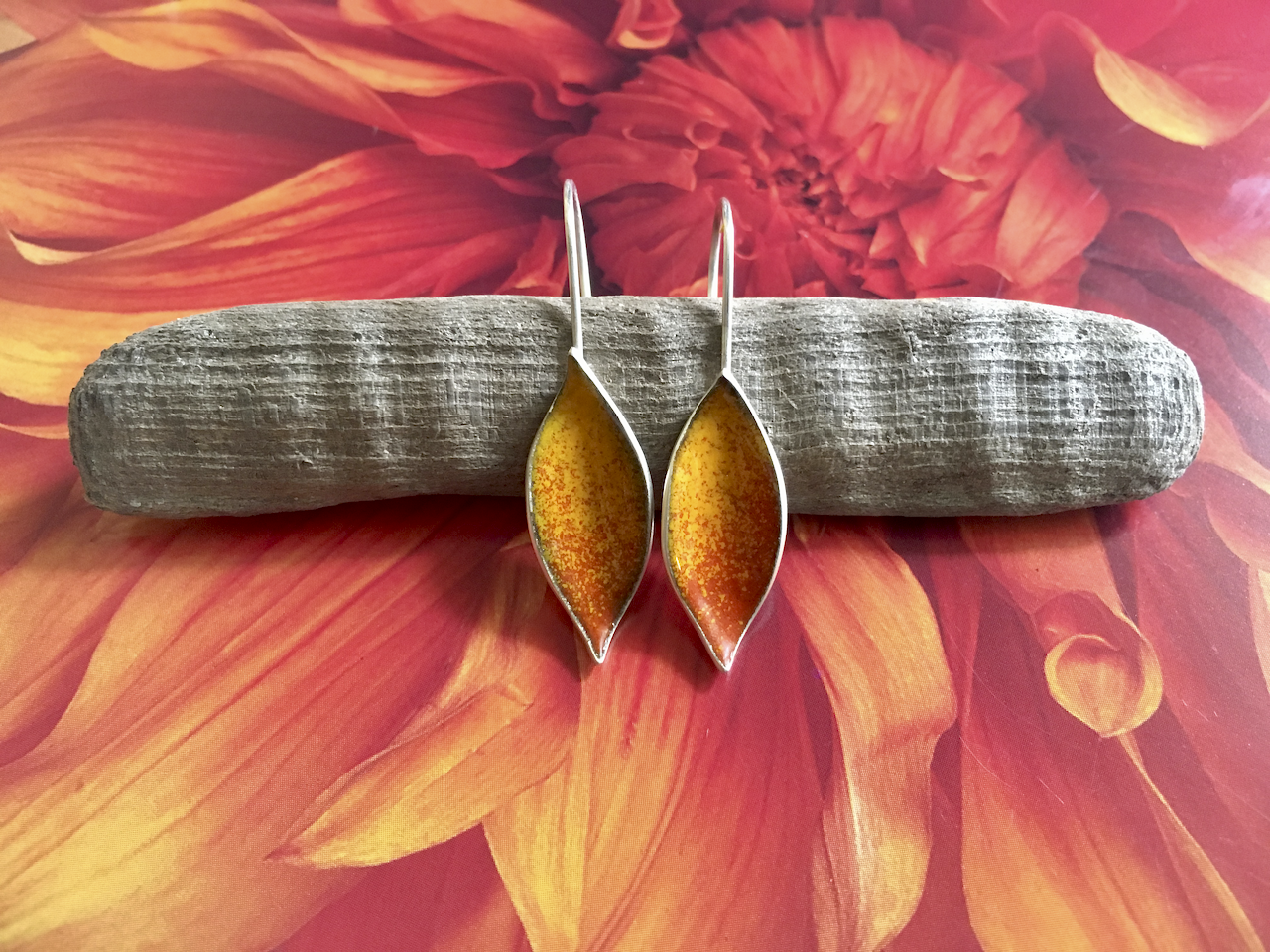 dahlia petal earrings
As I settle into my new studio space I have found myself exploring different ways to capture bits of nature which have long inspired me. Slowly, I am moving away from abstract shapes and colors, gravitating back to my roots by cutting, forming and texturing the main elements of my jewelry. Using my full skillset, I will be adding a sense of gesture to my pieces as well as layering color and texture to better capture the essence of the natural objects which intrigue me.
These dahlia petal earrings are hand-cut and formed. Layers of deep orange are fused to the silver base before a sprinkle of yellow is finally added. The backs of these earrings have a satin finish. Each petal is 1" long and 3/8" wide, they hang at 1.5" long.
Shown is a photo of the flower I have been aching to transform into metal since my days in college. Two decades later this dahlia's bold colors and graceful motion are what I sought to capture in these earrings.
thanks for buying handmade, kim