pebble necklaces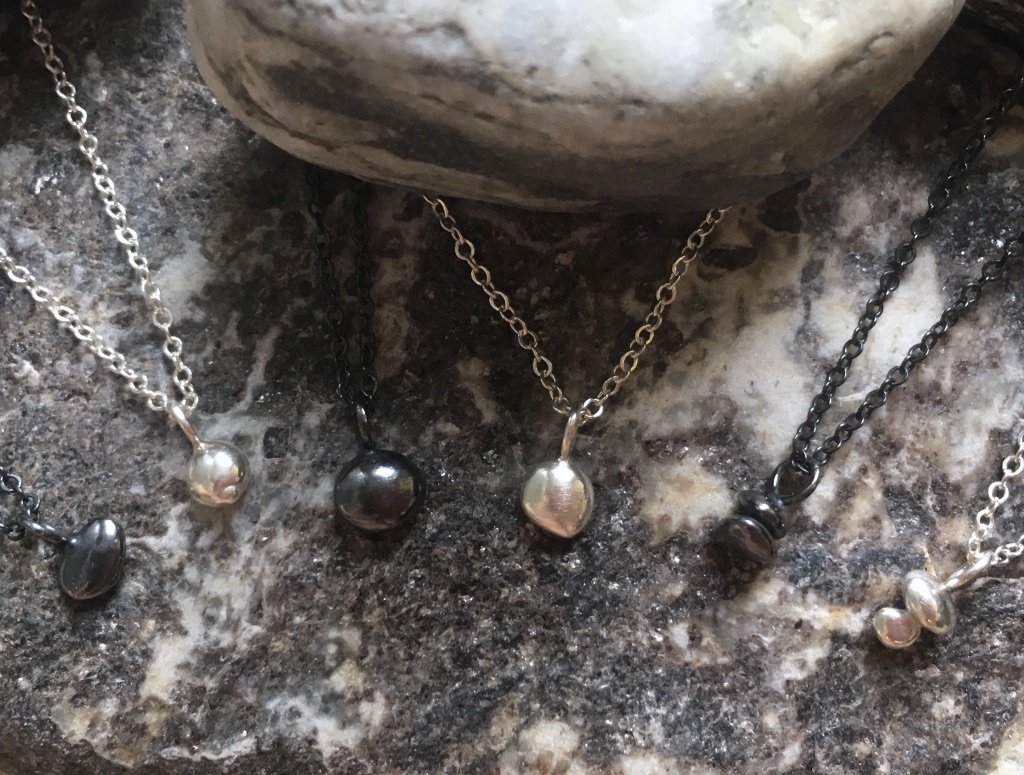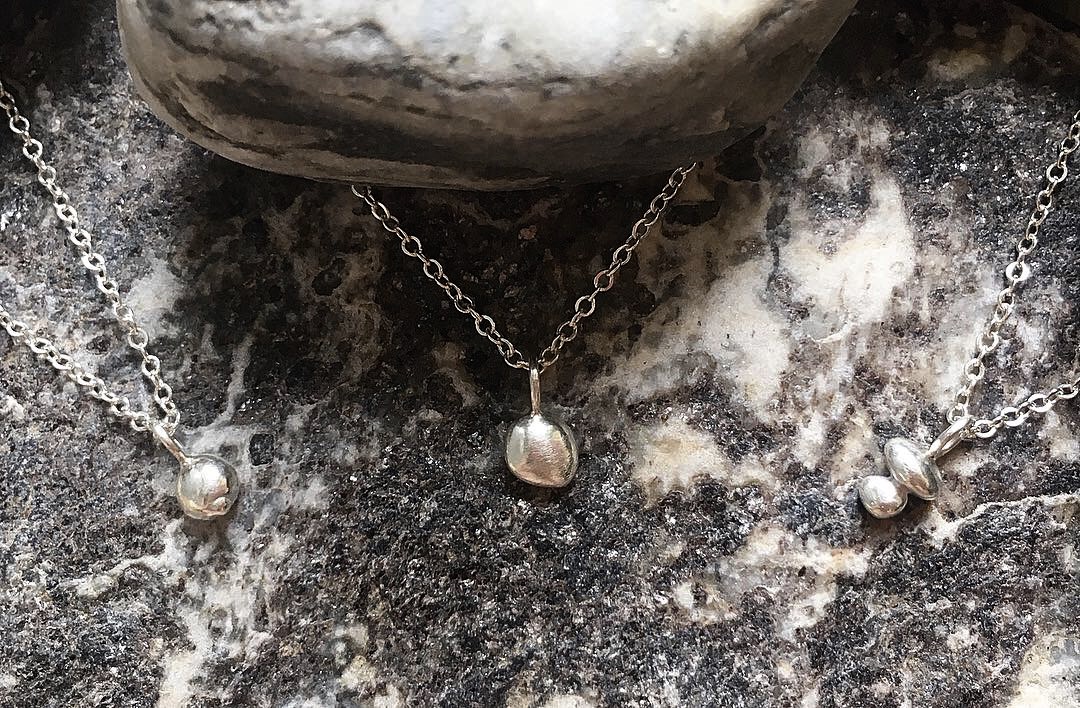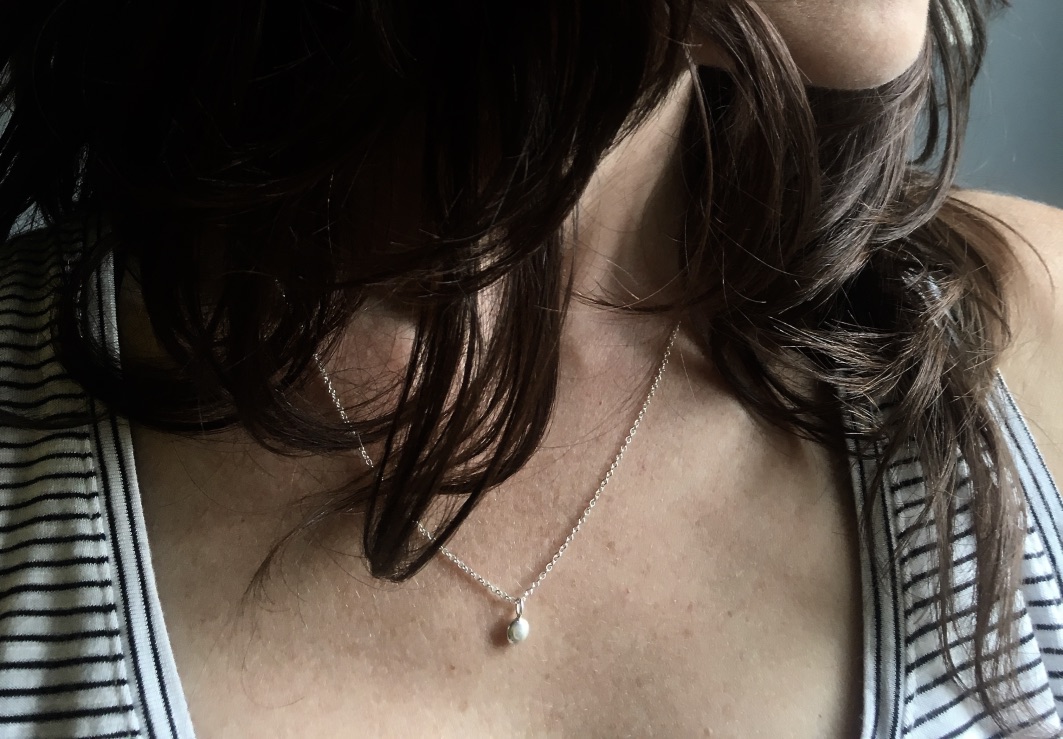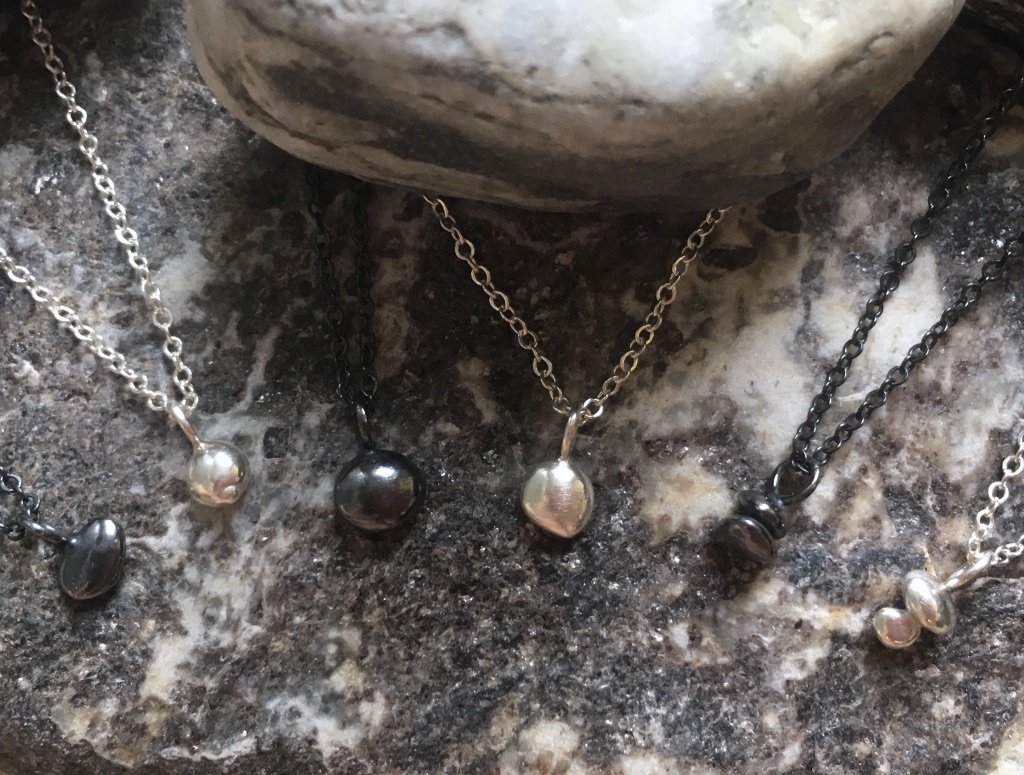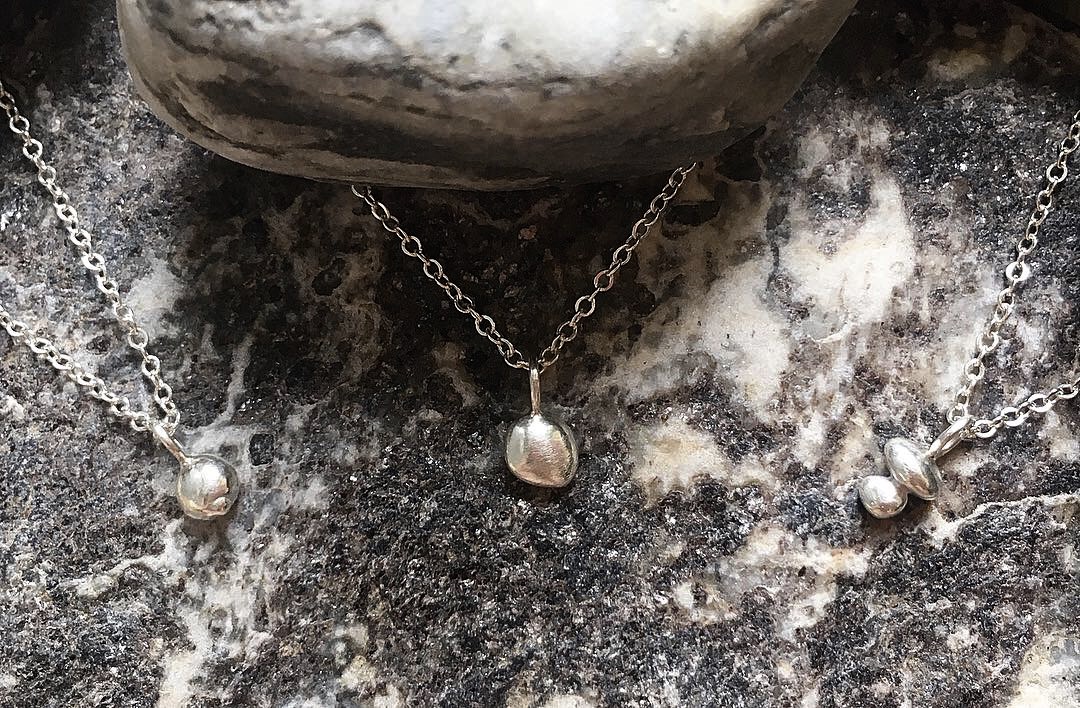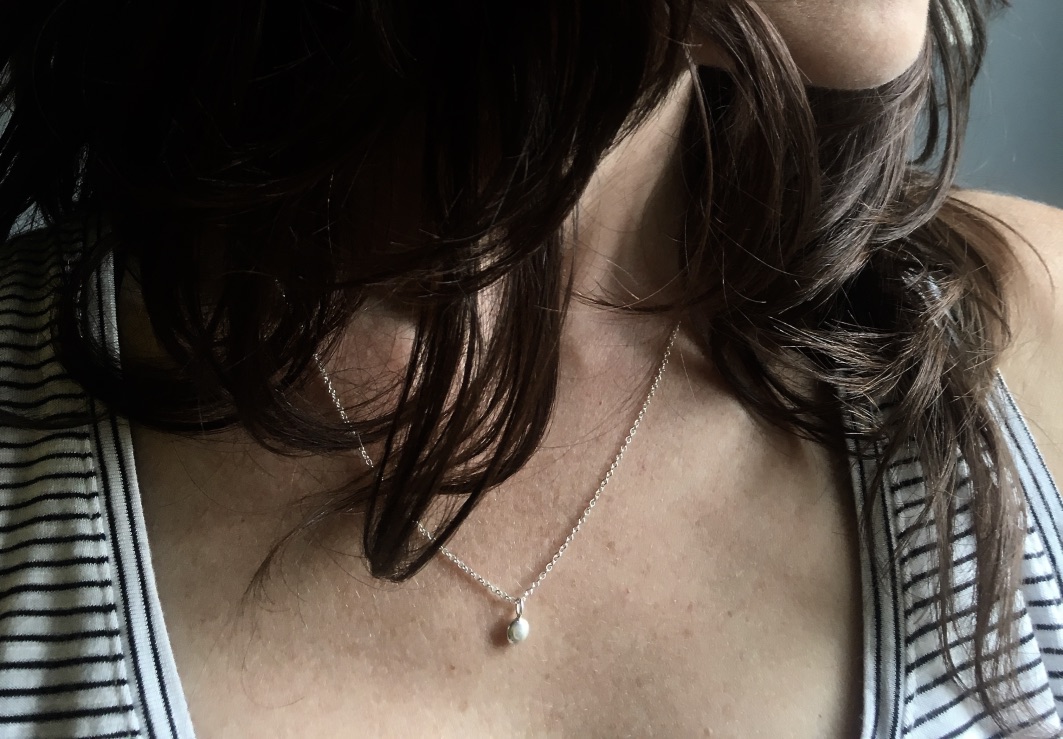 pebble necklaces
These one of a kind necklaces are inspired by days spent by the water. Whether it is the ocean or fresh mountain water you most likely collected a few rocks to remember the occasion. Or you may have noticed the cairns which lead the way over a water crossing to a trail you are exploring. These necklaces are a little reminder of these peaceful times spent by the water.
These small "pebbles" are sterling silver and come in a satin or oxidized finish. They hang on an 18 inch chain and secure with a handmade clasp.
Please contact me if you would like a different chain length or would like to choose a specific necklace.
xo, kim