spruce leaf necklaces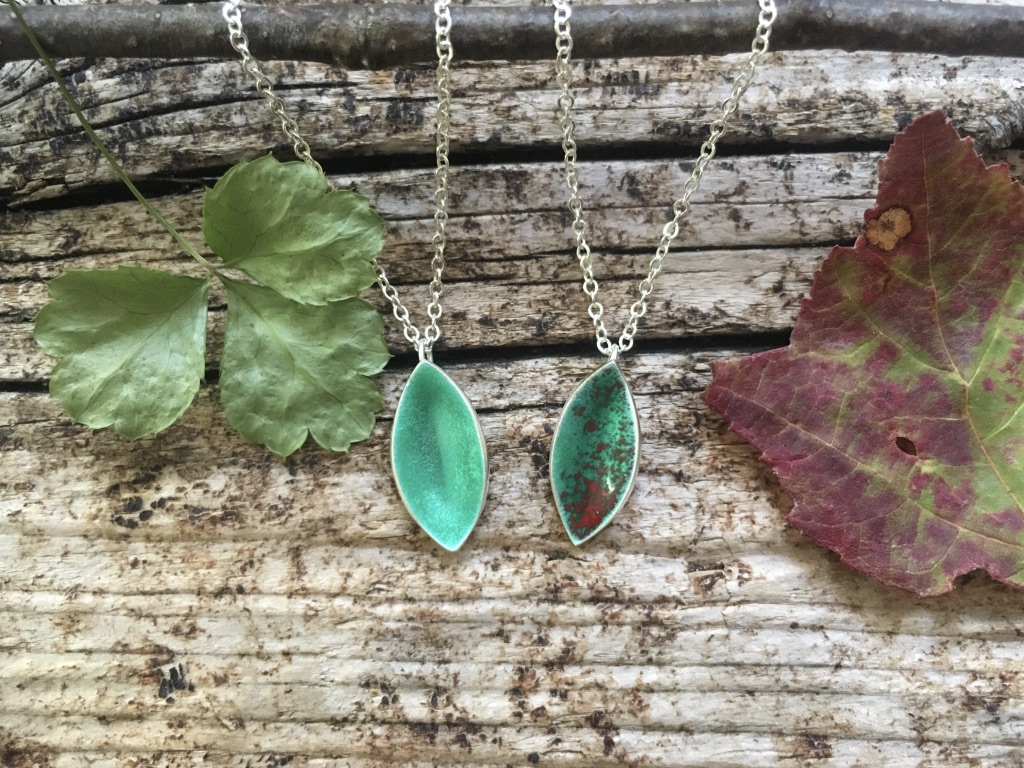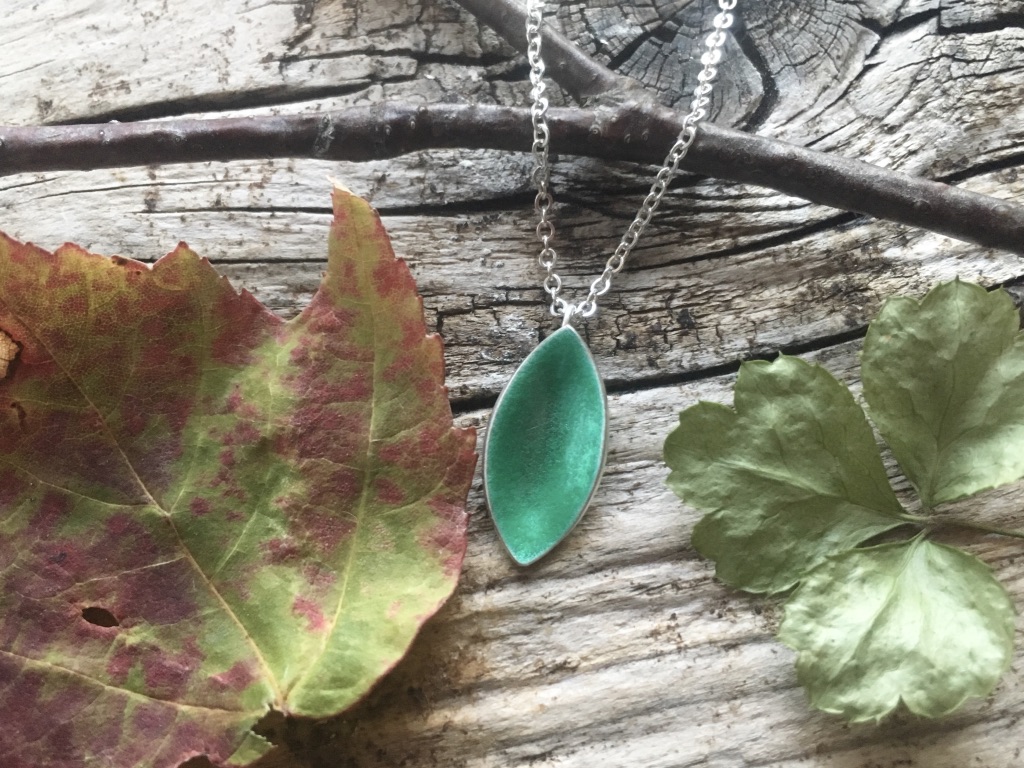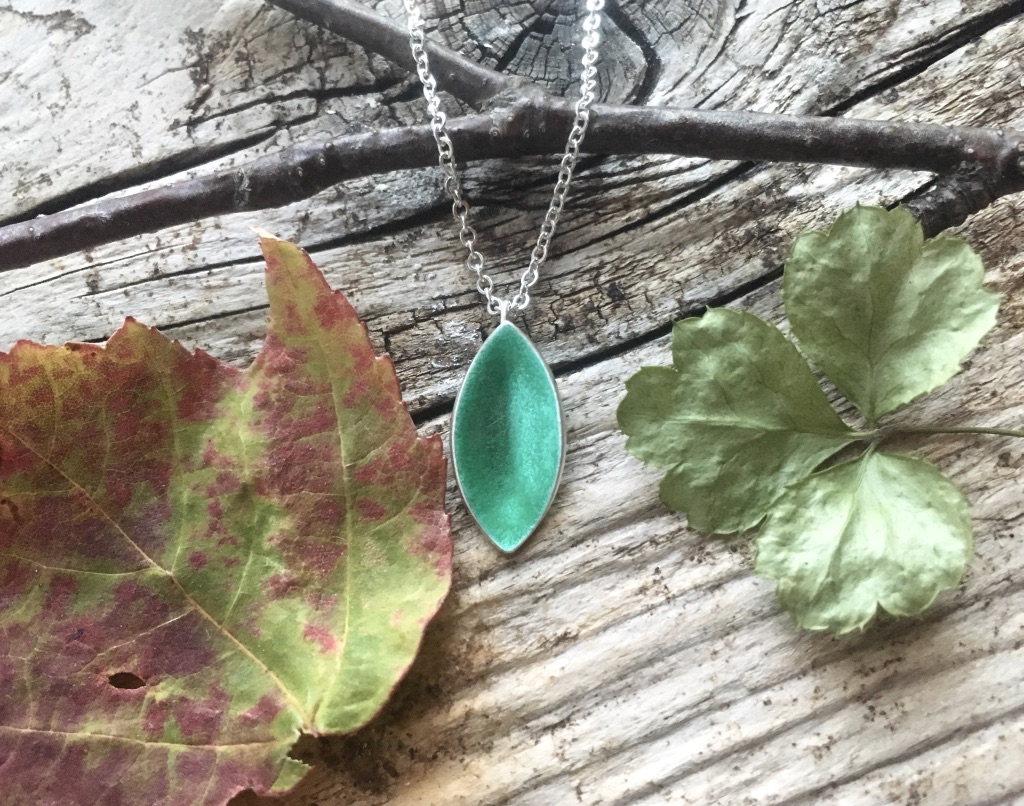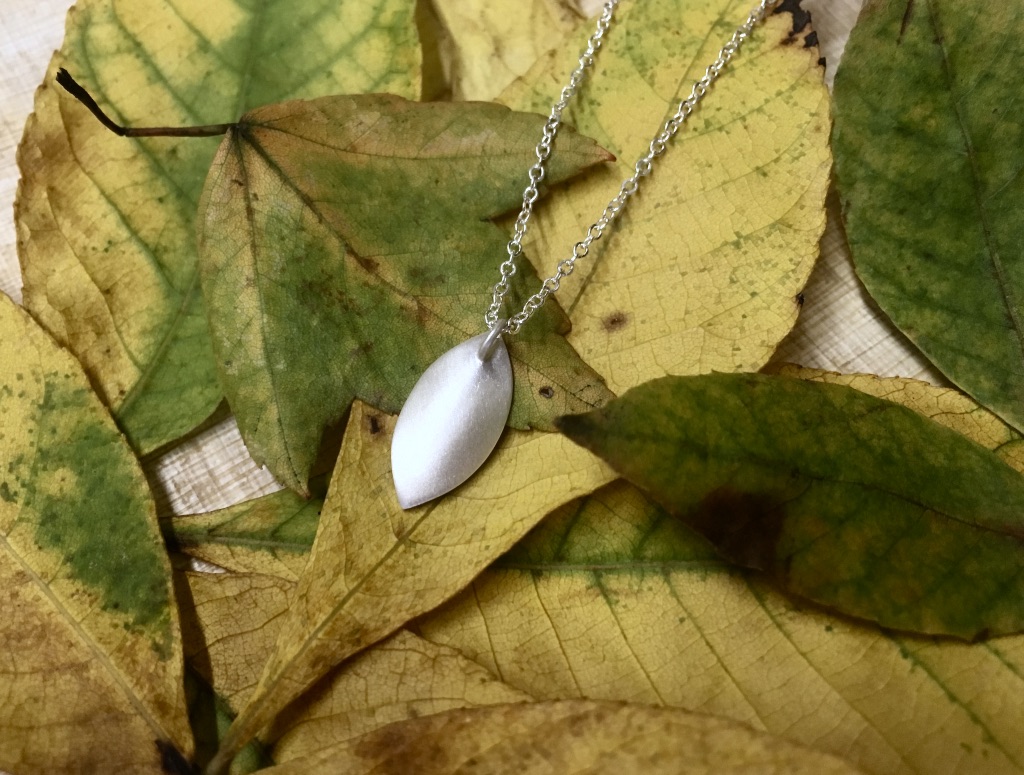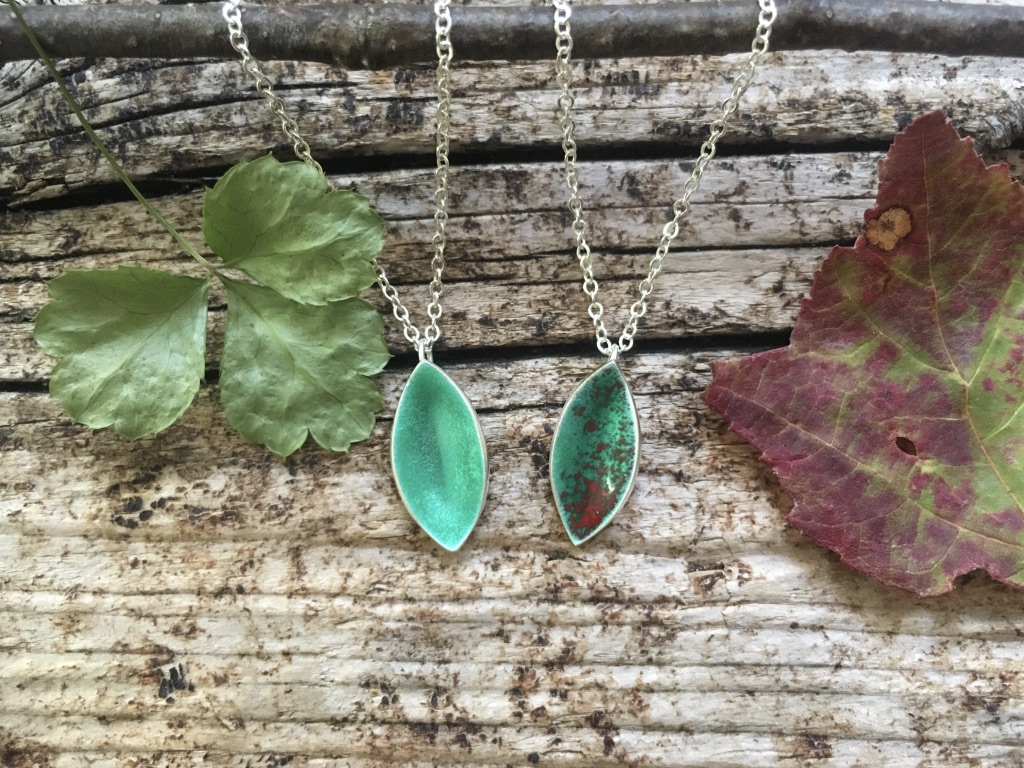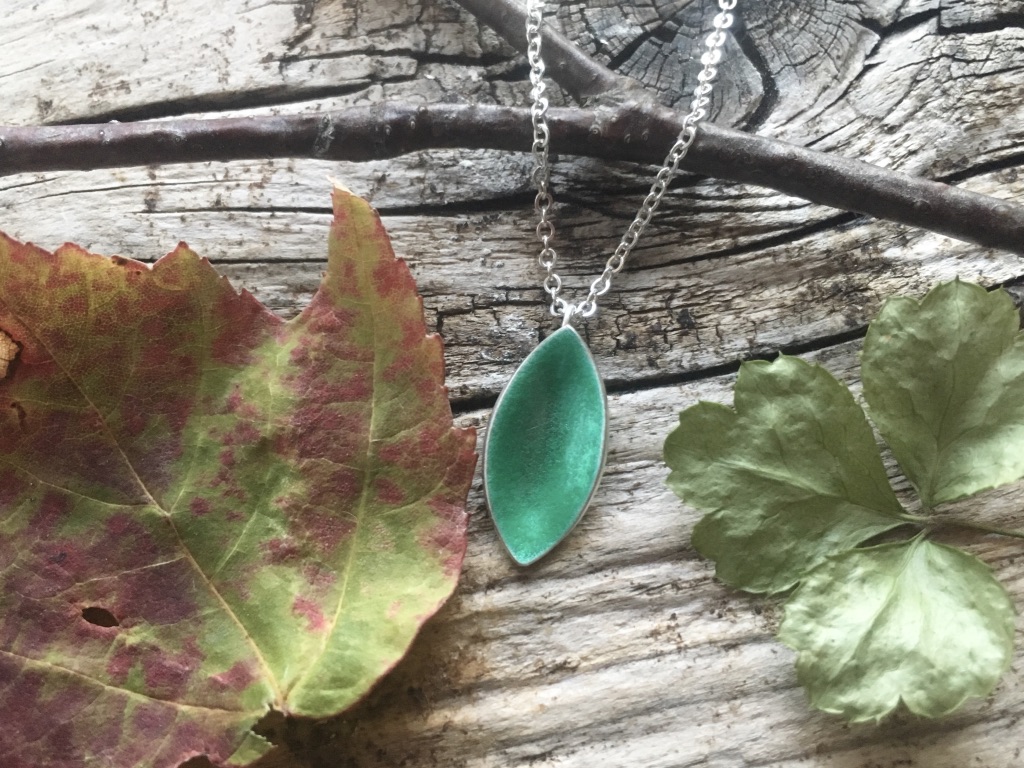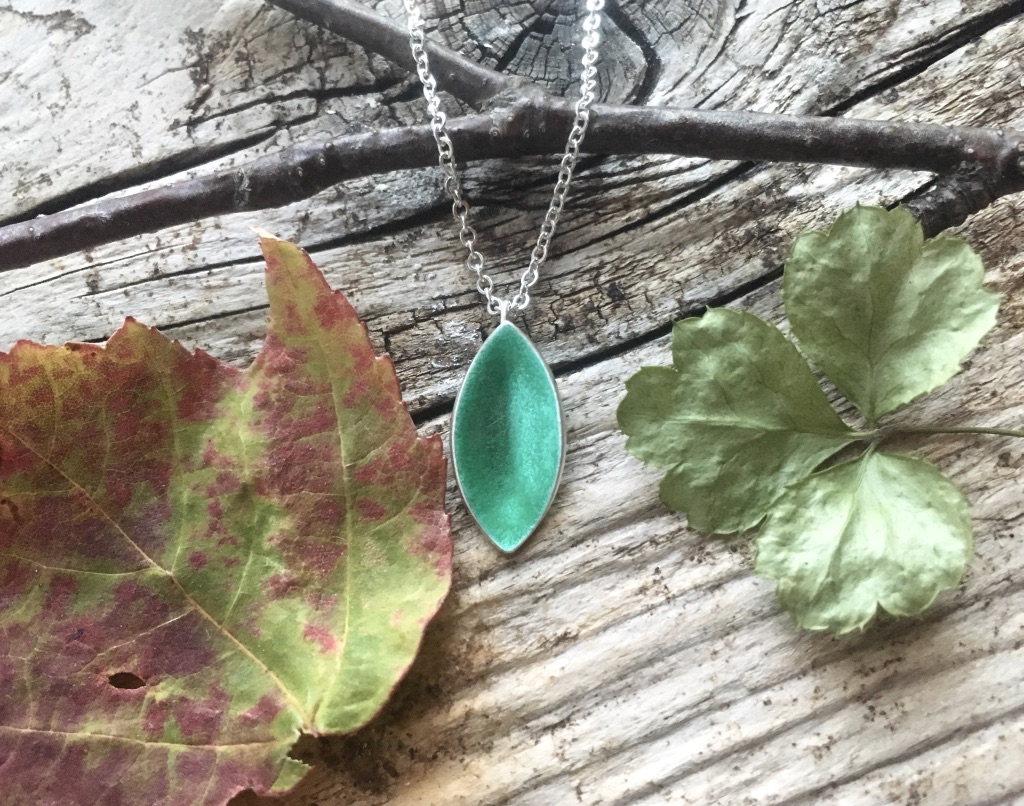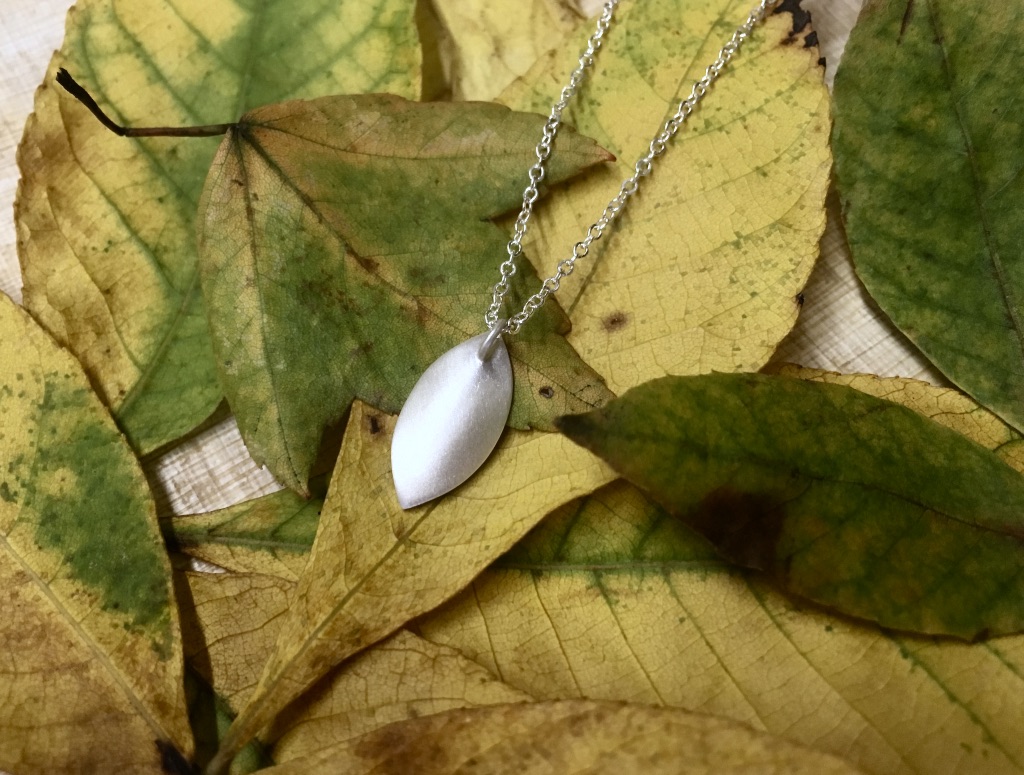 spruce leaf necklaces
As a New Englander I can't help but embrace autumn. The lack of sunlight may seem dreary but with shorter days comes colorful leaves. This time of year one can find me walking on trail with handfuls of leaves. Some leaves are gathered as a way to remember a hike, others are gathered as color studies, some are kept for their shape. Part of these collections end up at my studio strewn across a workbench with my enamels as I test out samples of silver and crushed glass to find which combinations best capture the colors of autumn.
This is the spruce collection. Each leaf is hand-cut from a sheet of fine silver, the edges filed and sanded smooth. They are then formed with wooden tools I made myself. The spruce base is a lovely emerald green with hints of blue. The crimson makes for a lovely contrast as well. I then solder a bail to the back of these leaves, give the silver backs a satin finish and string them on an 18 inch chain with a handmade clasp. The leaves measure 5/8" long and 5/16" wide.
happy autumn! hope you enjoy this new collection!
kim
please contact me if you would like a custom chain length!