to the moon and back necklace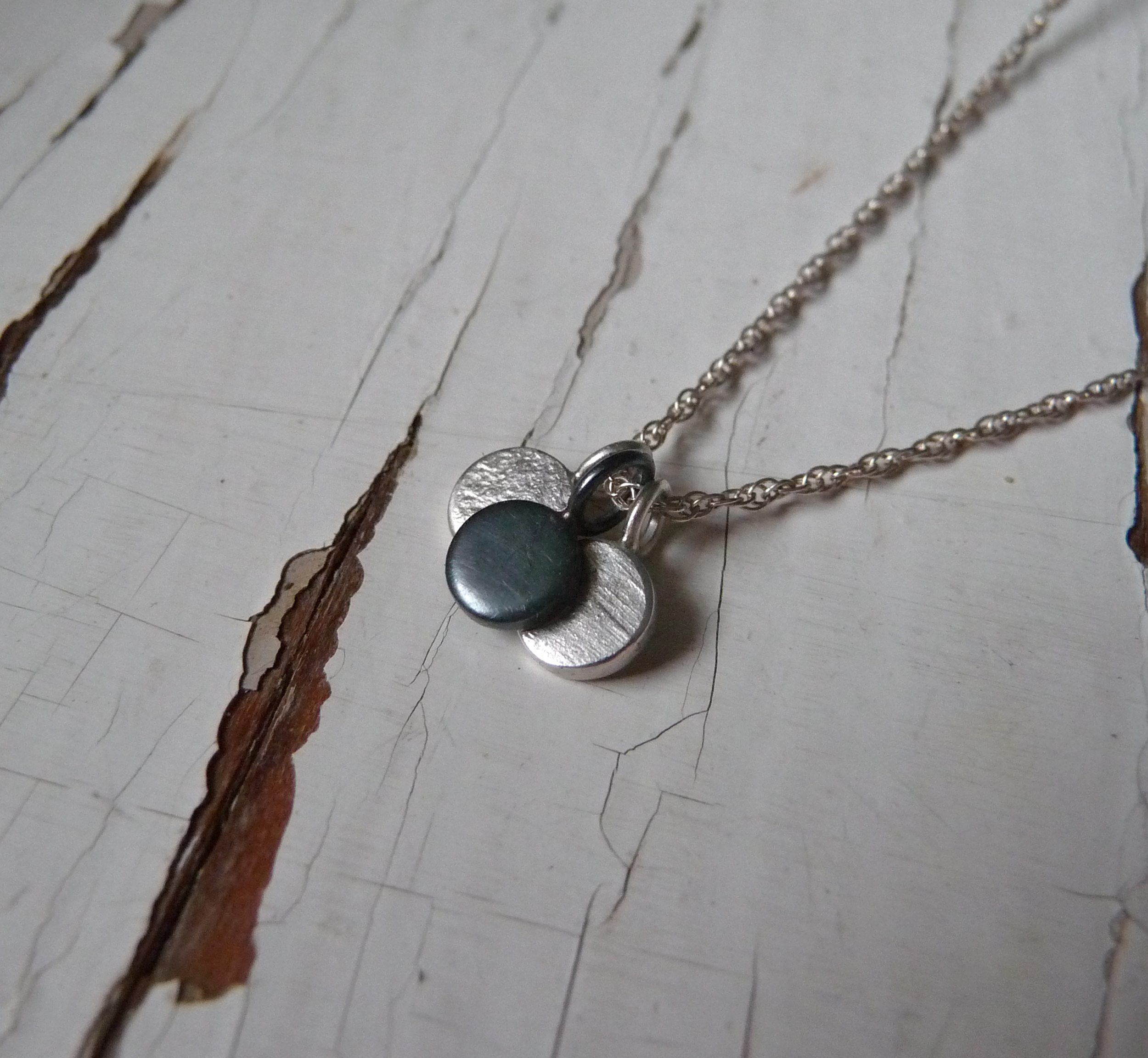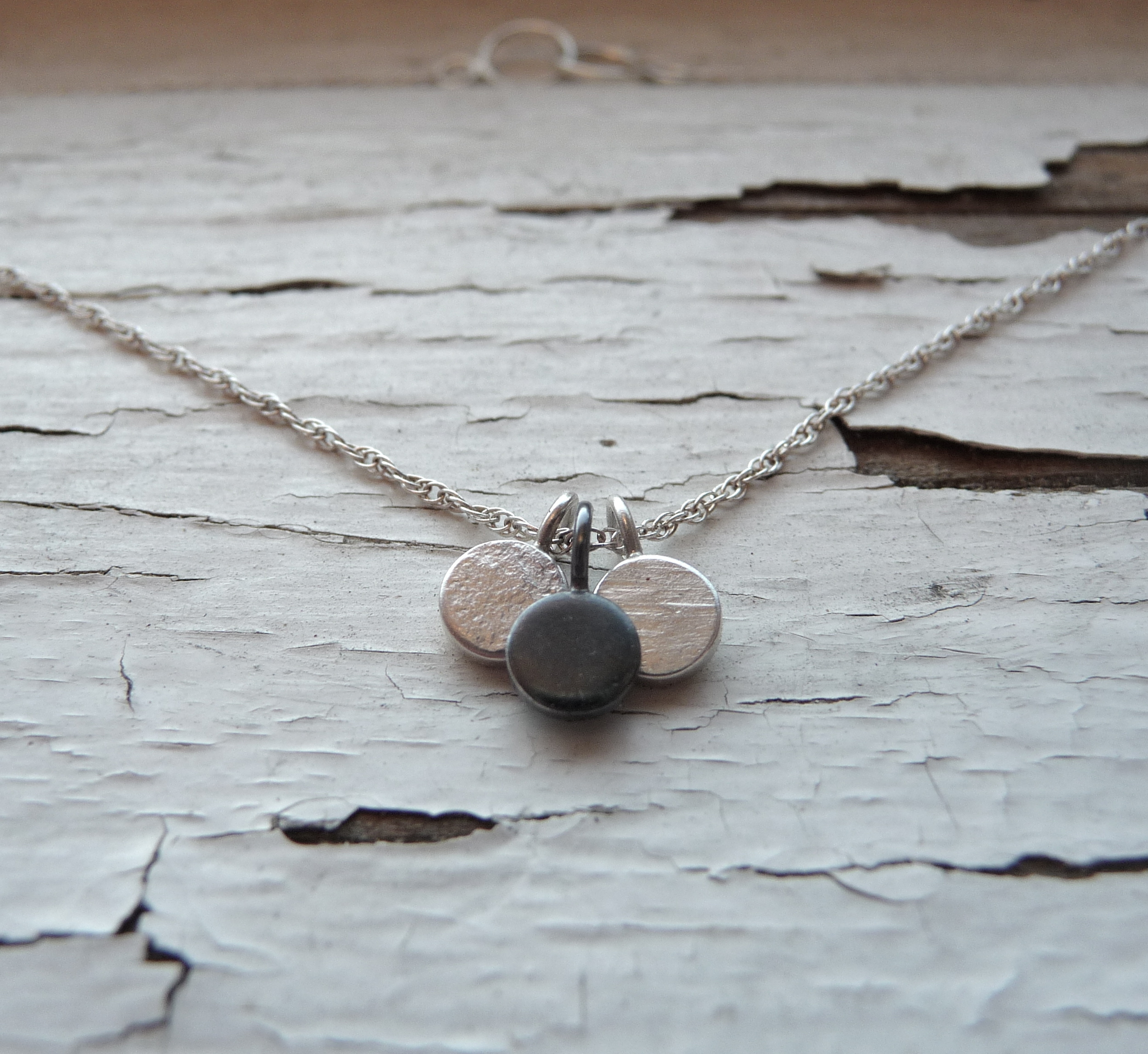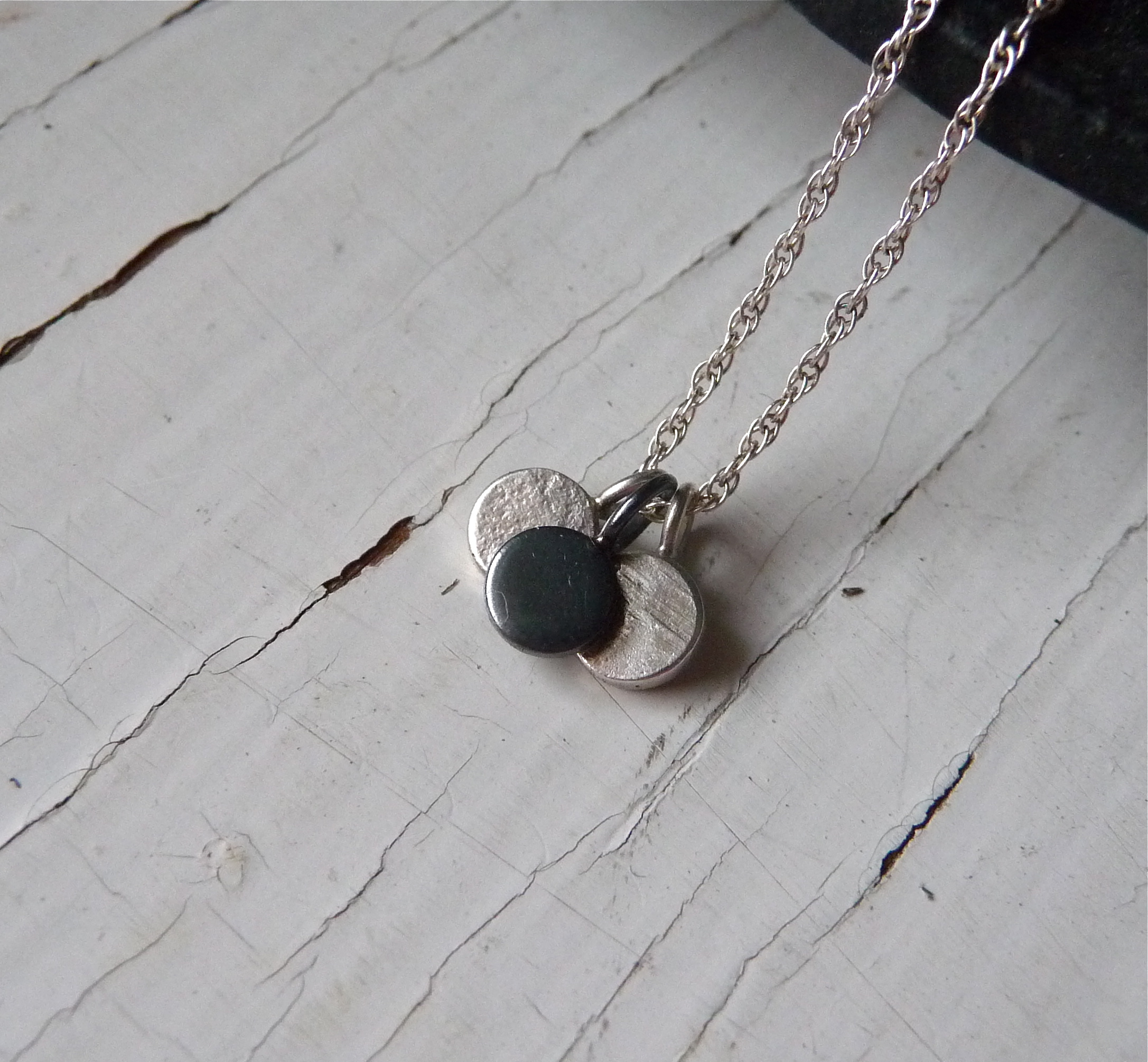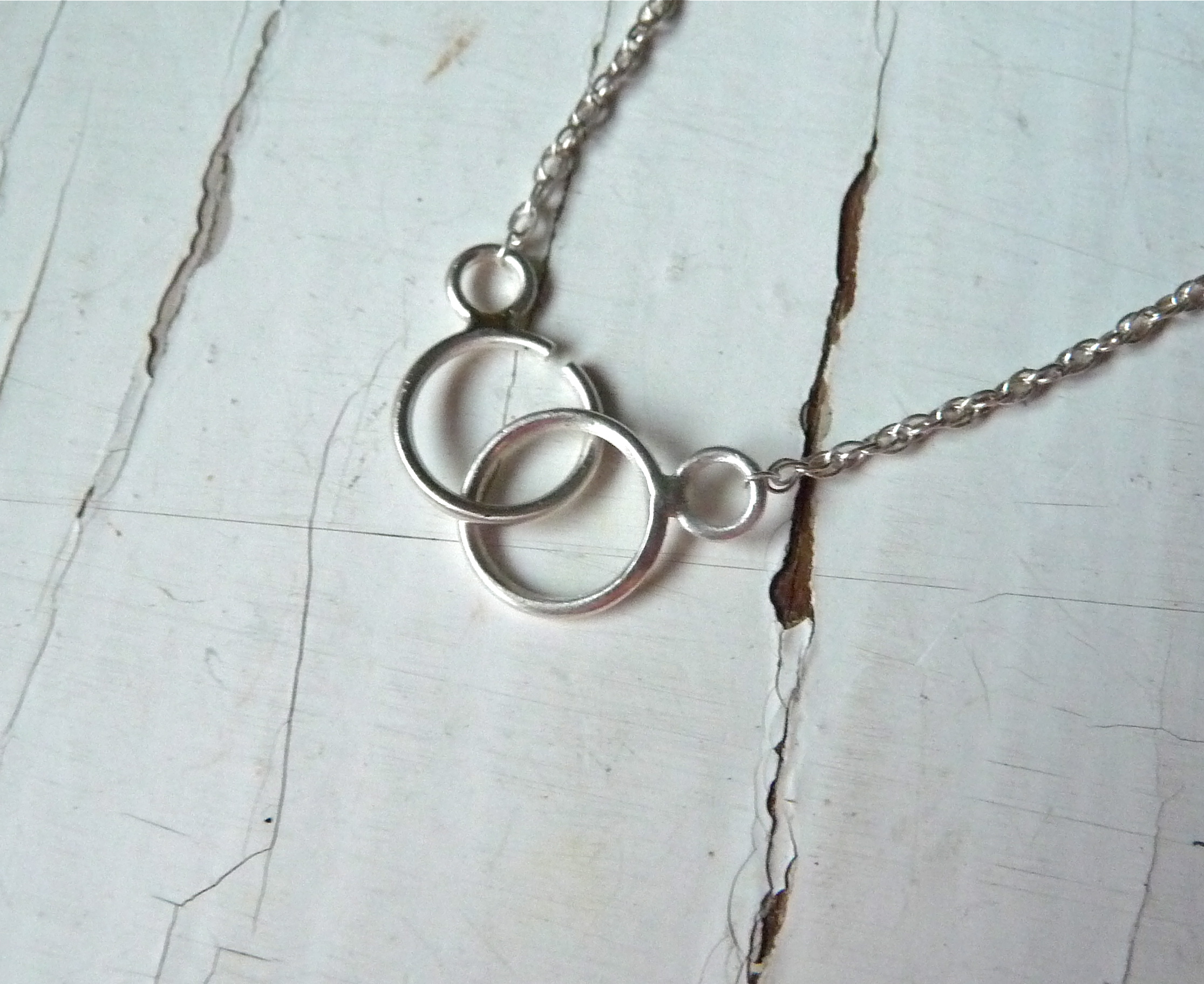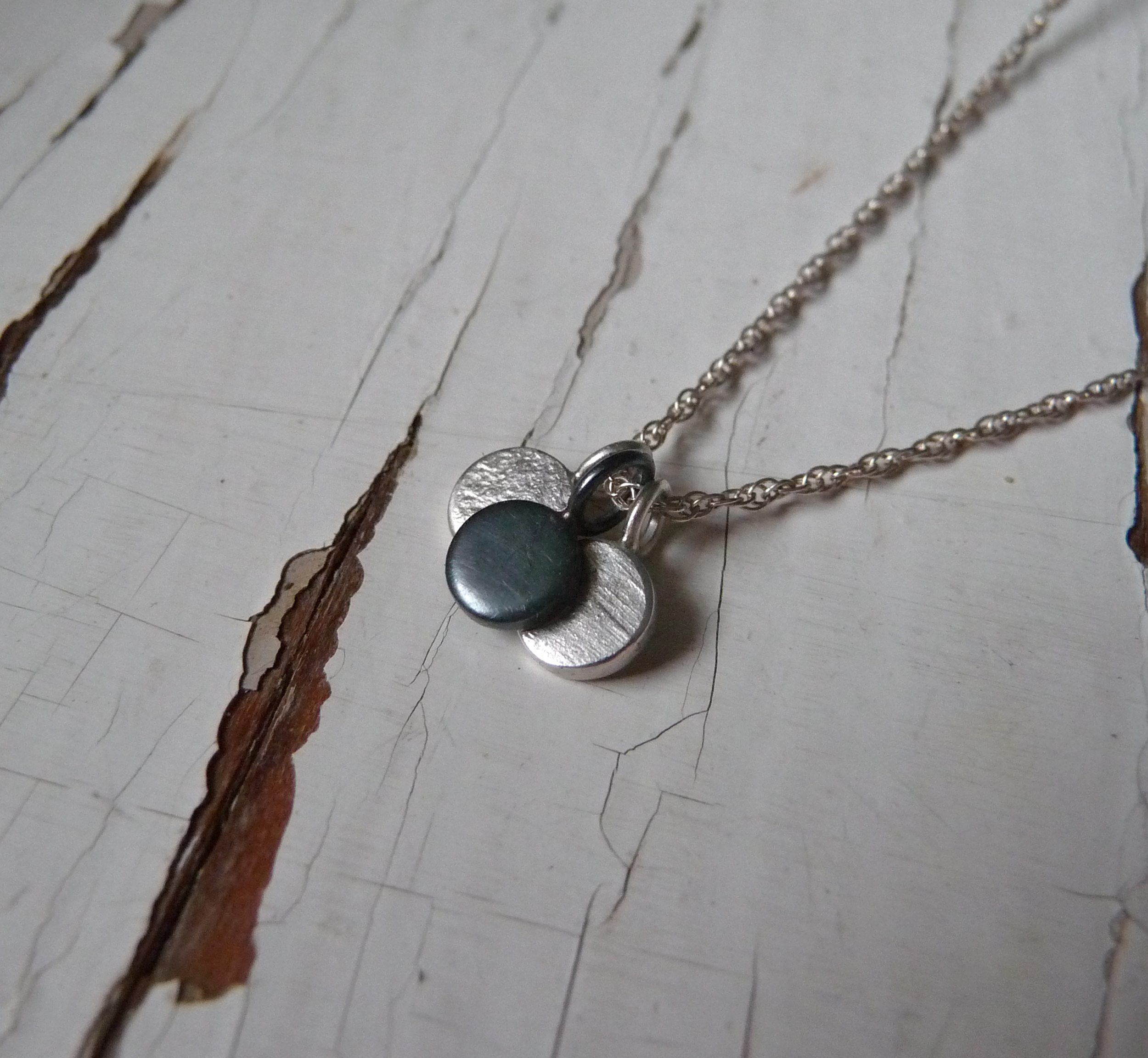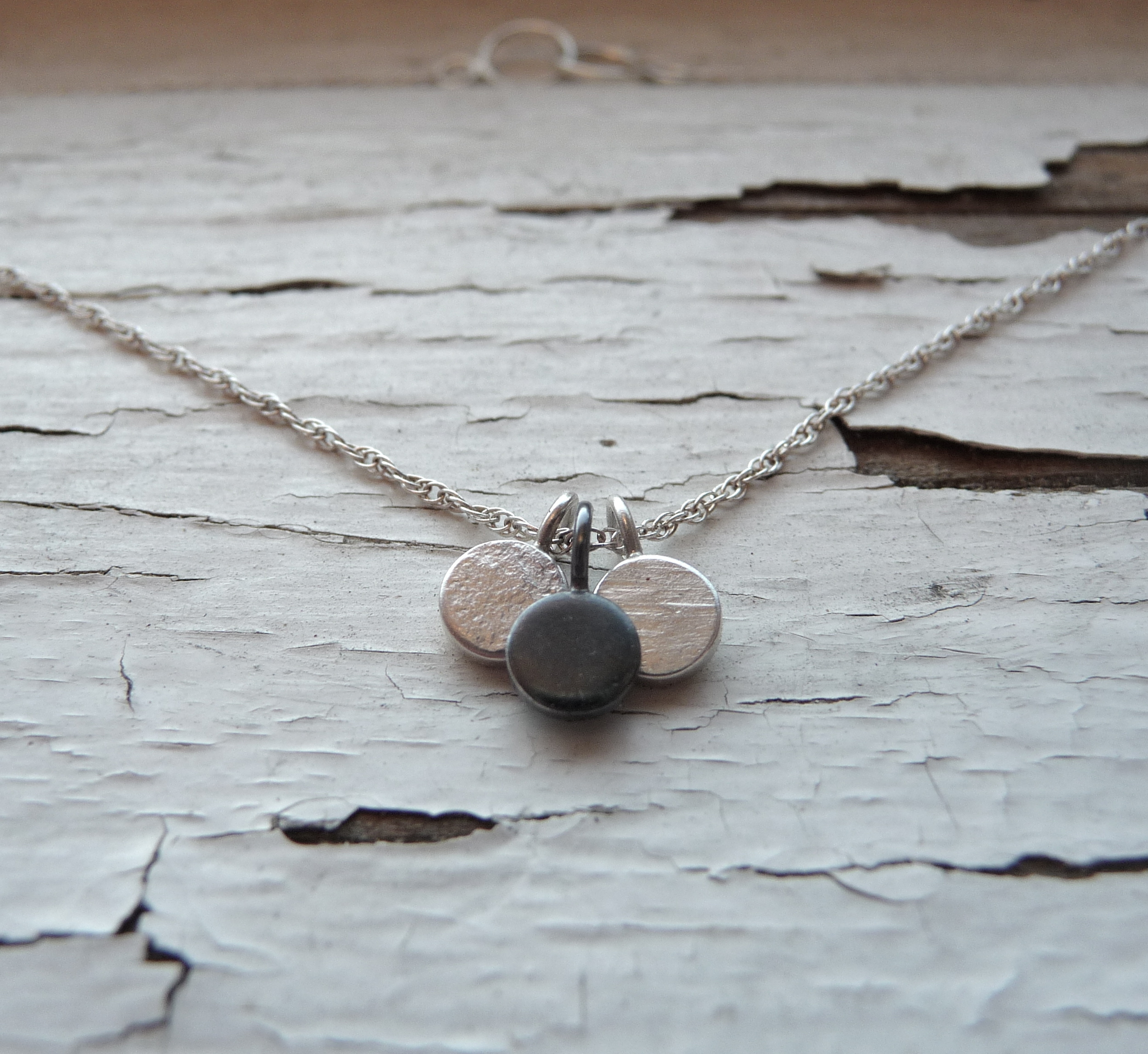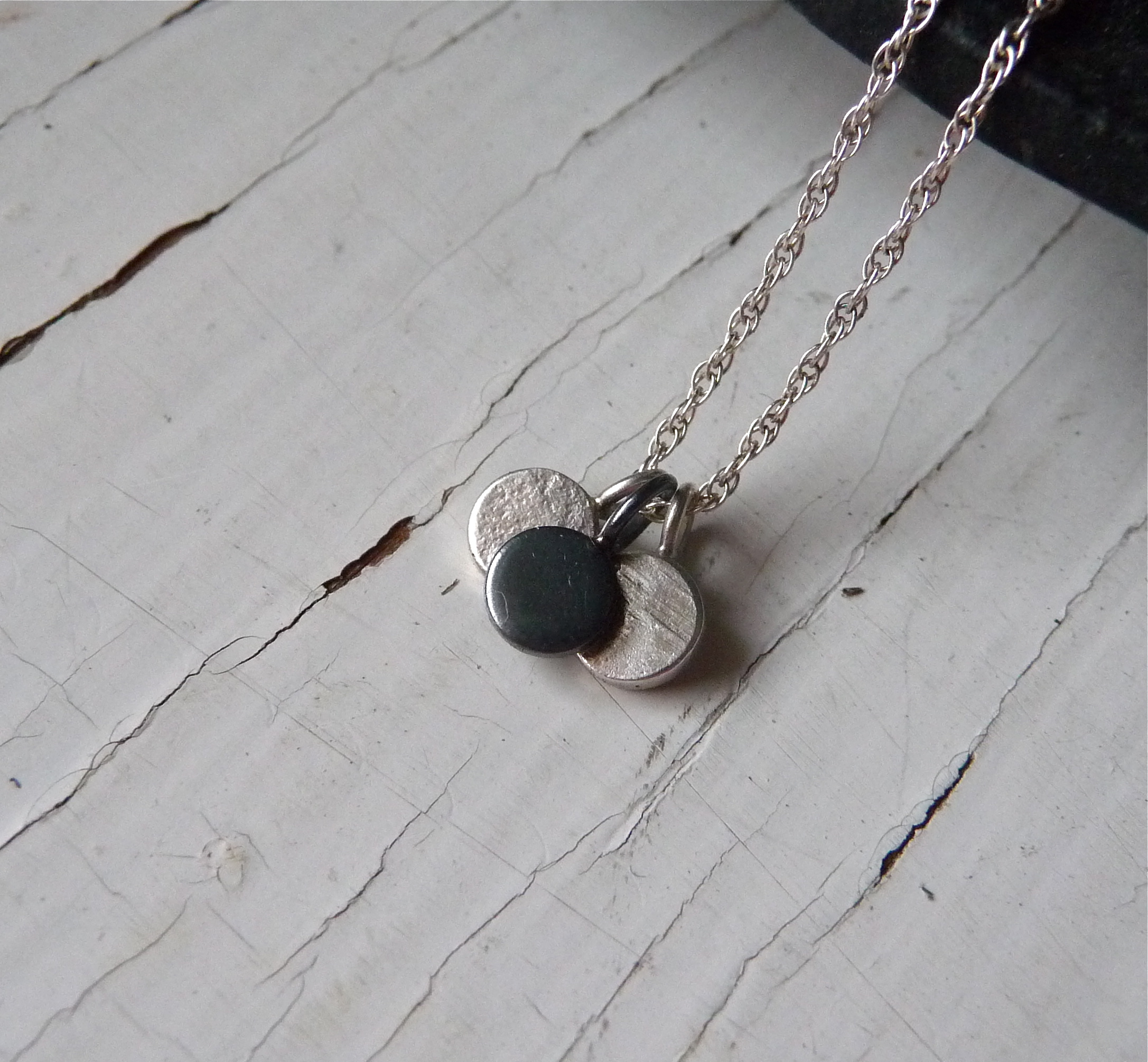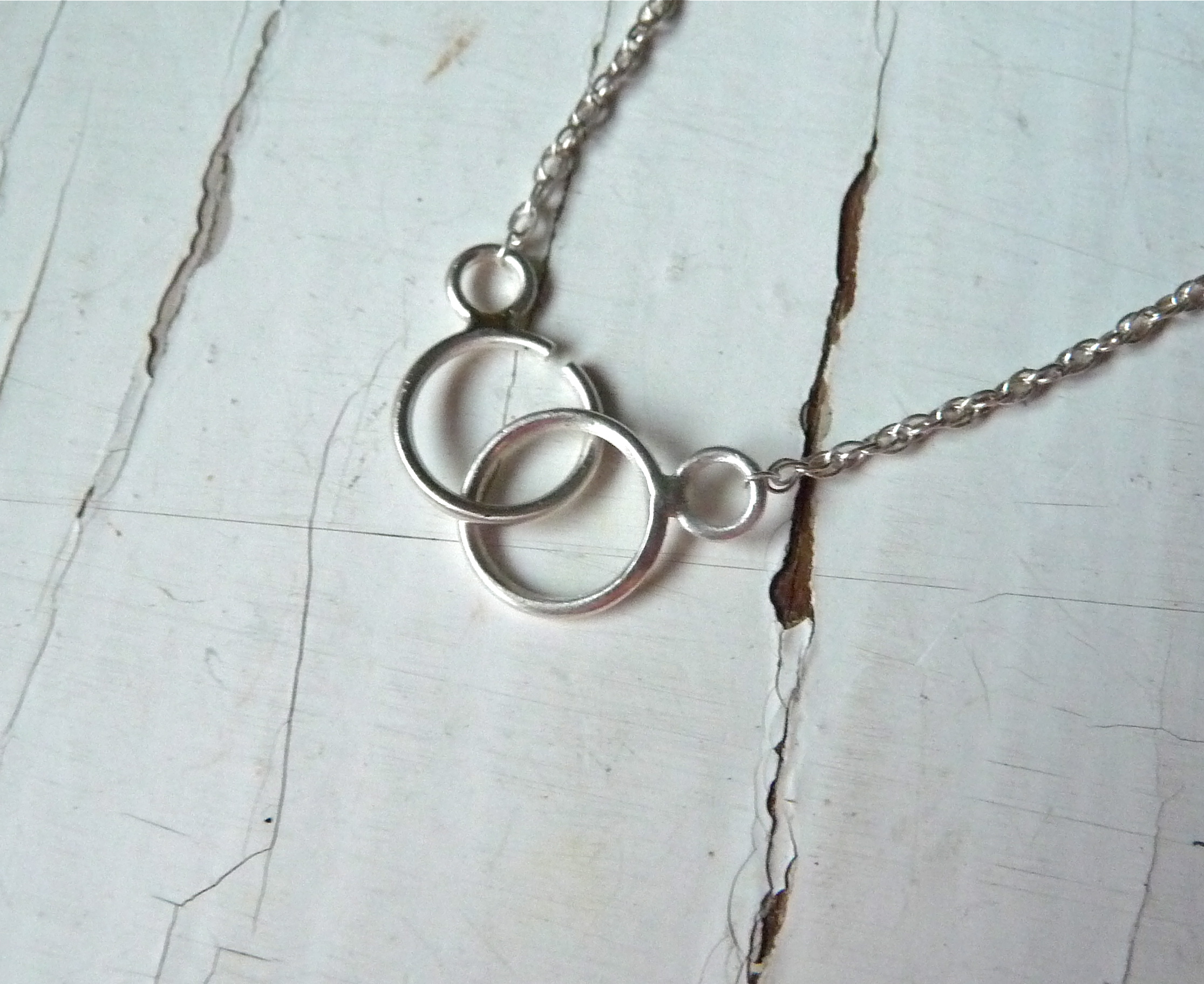 to the moon and back necklace
This new necklace has been months in the making. After making some simple itty bitty necklaces I realized I needed another option, a piece just as simple and timeless but with a little something extra. I came to see I needed more circles and texture! Those rusty old hammers I collect have been growing in numbers but had yet to be used. They had a home on my hammer wall but didn't have a home in my line of jewelry. I tested a few, found some new textures I fell in love with, then played around with how I wanted these textures to mingle and fit together.
Somehow my design quickly fell into place. One, oxidized circle would be front and center while one lined, hazy circle would fall to the right and one dappled, cratered circle would fall to the left. After showing off my new design I had heard over and over how this piece reminded folks of moons.
Calling this "to the moon and back" came naturally. This necklace was made out of my love of playing with textures and the hammers that create them. It came out of my passion to push myself to create a new design to keep me inspired and in love with my work. This necklace came from a desire I had to wear something new. I hope you can find your own meaning from this piece. To me the circles represent the dark, stormy times we need to forge through, the hazy times which prevent us from seeing our lives clearly and the dappled days of sunlight and clarity when love is right there in front of us. Each moon is 5mm small and hangs on a 16 inch chain. The clasp is handmade and the chain is cut by me, so if you need a different size please don't hesitate to ask.
xo, kim